Netflix just dropped a star-studded 'Black Mirror' Season 5 trailer
Entertainment
The popular sci-fi anthology series that changed the way people perceive technology is here with its fifth season.
Netflix just released the new trailer for Black Mirror season 5, and it looks quite promising.
Featuring stars like Anthony Mackie, Miley Cyrus, Andrew Scott, Topher Grace and more, the season is slated to have three all-new stories.
Here's all we know about it.
Anthony Mackie
Technology appears to be the show's prime focus again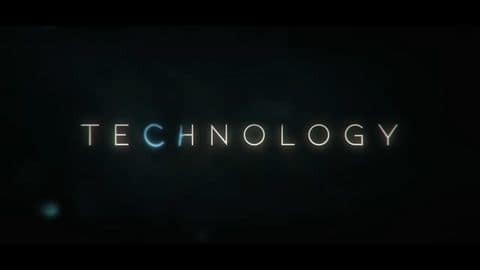 The season features Mackie (Falcon from the MCU) as someone hooked on a Tinder-like app. Another story features a robot that strokes your ego. There also is a Street Fighter-esque battle sequence!
The series will be a dark commentary on technology and the current state of social media.
It might also talk about novel tech like artificial intelligence/virtual reality, and their growing influence.
Andrew Scott
Jim Moriarty from BBC's 'Sherlock' features in the trailer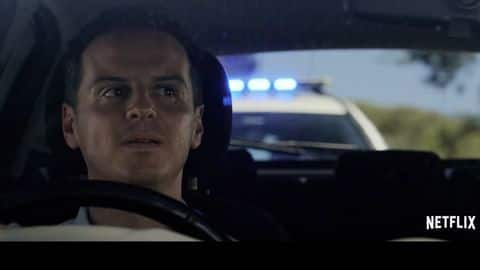 All stories have been created by Charlie Brooker and Annabel Jones.
One features Scott, known for essaying the role of Jim Moriarty in BBC's Sherlock.
His character appears frustrated with electronic devices and seems ready to harm people for some reason.
He looks charmingly psychotic in the trailer and going by his performance in Sherlock, he'll definitely bring his madness to the fore.
Miley Cyrus
Miley Cyrus stars in a meta-storyline possibly as a pop-idol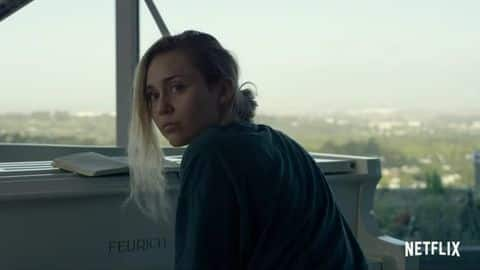 While we don't know much about the storyline, it is clear from the trailer that Cyrus will feature in an episode probably essaying the role of a pop-idol who takes a drastic step to achieve fame.
She appears great in multiple different looks.
Netflix has announced that the new season of Black Mirror will return on the OTT platform on June 5.
Bandersnatch
The new season comes less than six months after 'Bandersnatch'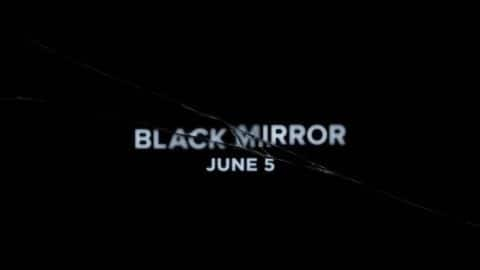 Black Mirror produced a revolutionary interactive standalone episode known as Bandersnatch at the end of 2018.
The "choose-your-own-adventure" storyline allowed the viewer to make decisions for the show's main character and the story got influenced with each decision.
The episode had multiple endings and was well-received by critics and viewers alike.
We do hope that the season has more episodes planned.