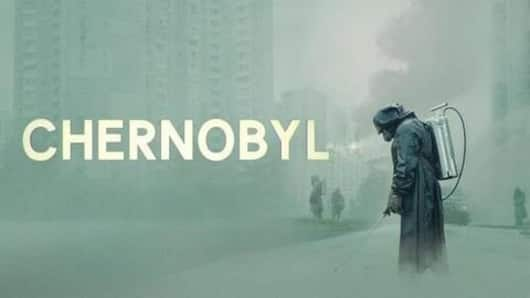 Highest-rated IMDb series ever: Have you heard about HBO's 'Chernobyl'?
HBO has many great shows in its collection. They range from real-world dramas like The Wire to sci-fi spectacles like Westworld and cult series like Game of Thrones.
Since GoT ended, people have been searching for a similar (or better) show to satiate their entertainment needs.
Enter HBO's Chernobyl, an ongoing mini-series that has the highest IMDb rating ever.
Here is all about it.
A historical drama about the 20th century's worst man-made disaster
On 26 April 1986, a catastrophic nuclear accident occurred at the Chernobyl Nuclear Power Plant near the city of Pripyat (Ukraine), which affected millions of people for years to come.
The series depicts the disaster, how it was caused, its effect and the subsequent unprecedented cleanup.
It's based on the memories of the survivors and takes inspiration from the book, 'Voices from Chernobyl'.
The show boasts of an inspiring star cast
The lead character is played by Jared Harris, who is famous for his roles in Mad Men and Sherlock Holmes: A Game of Shadows.
It also features Oscar-nominated actress Emily Watson, Stellan Skarsgård (Pirates of the Caribbean, Thor), Paul Ritter (Quantum of Solace), and Jessie Buckley, among others.
It's a co-production between HBO and Sky UK and has been strongly praised by critics everywhere.
Love Entertainment news?
Stay updated with the latest happenings.
Yes, notify Me
Rated higher than 'Game of Thrones' and 'Breaking Bad'
Written by The Hangover Part II writer Craig Mazin and directed by Johan Renck, the series has been rated by 74,000 people on IMDb averaging an impressive 9.6.
Breaking Bad and GoT are both rated 9.4.
Chernobyl's first four episodes have had more than a million views each. The fifth/final episode will premiere on June 4 and can be watched on Hotstar.
Do IMDb ratings matter?
Yes and No. IMDb has its own rating system based on user reviews and critics' evaluations.
It has been manipulated in the past though. Hindi film Gunday was once rated worst in the world because of being spammed with negative reviews by Bangladeshi people who were upset with its historical inaccuracies.
However, incidents like that are rare and Chernobyl is a genuinely good show.
Who stars in Chernobyl?
Asked 2019-06-01 18:27:00 by Ankita Kadam
Answered by NewsBytes
Chernobyl's cast members include Emily Watson, Jared Harris, Stellan Skarsgård, Paul Ritter and Jessie Buckley, among many.
Where can I watch Chernobyl?
Asked 2019-06-01 18:27:00 by Aradhya Malik
Answered by NewsBytes
Chernobyl is available on Hotstar Premium.
How many episodes does Chernobyl have?
Asked 2019-06-01 18:27:00 by Aanya Tata
Answered by NewsBytes
It is a mini-series with a total of 5 episodes.
When did Chernobyl premiere?
Asked 2019-06-01 18:27:00 by Sanvi Malhotra
Answered by NewsBytes
The series premiered in the United States on May 6, 2019, and in the United Kingdom on May 7, 2019.