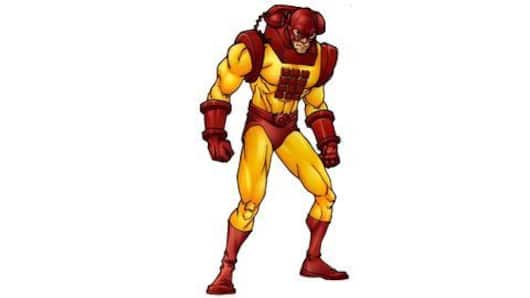 #ComicBytes: Most useless Marvel characters ever created
Marvel Comics has some pretty powerful characters. From the mighty Thor to the Incredible Hulk and the Invincible Iron Man, Marvel superheroes are often shown as powerhouses.
Even when they are in a weakened state, these heroes can still be kickass!
There are, however, some heroes who are so useless that you wonder why they were created in the first place.
Here are some.
If she comes to India during Diwali, she'd be popular!
Jubilee is a popular and powerless X-Men character. Popular because she featured in the 90s animated series and powerless because her powers involve shooting fireworks from her fingers.
That's it. All she can do is create multi-colored lights and sounds. At best, Jubilee can act like a flashbang and at worst, she can be herself.
Also, she's a vampire now.
You can always call him (but why would you?)
His name is Phone Ranger and his powers are repairing phones, traveling through phone lines.
He was a humble phone repairman who found an alien technology and decided to be a superhero.
The only problem? He has no other powers.
Yes, he can reach a crime scene before anyone else (because he has access to police comms) but once there, he is basically useless.
Love Entertainment news?
Stay updated with the latest happenings.
Yes, notify Me
They made one appearance and thankfully, were never seen again
The Happy Campers are four 'superheroes' who have powers that are similar to their names.
The group has Girth with a large stomach, Streak with the ability to run fast, Calculator with the ability to calculate, and Almighty Dollar, who is rich and can shoot coins!
They became like this because they attended a camp and were experimented on by a crazy scientist.
He can teleport (but only to the next room)
Great Lakes Avengers are as different from the original Avengers as can be.
The group has some pretty useless members but the most incompetent is Doorman. His powers are exactly what his name sounds like.
He can become a door and teleport people to the next room!
Because that's what true powers are all about: crossing rooms by becoming a door.