'Black Mirror' 'Smithereens' Review: Relevant message; Sub-par storyline [Spoilers]
Entertainment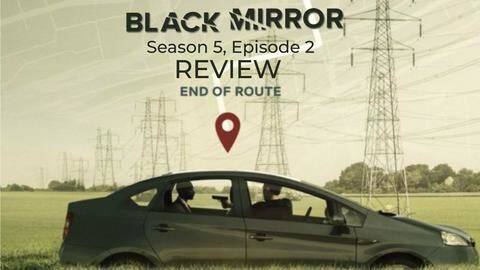 The current season of Black Mirror feels different from the others and not in a good way.
Smithereens has a good message and terrific performances (Andrew Scott, phenomenal) but a thin plot makes it a sub-par episode overall.
This is the first episode set in a particular year (2018) and critiques the burgeoning influence of social media on the modern lifestyle.
Here's our review.
The Cabbie
An unassuming but troubled cabbie searching for some quiet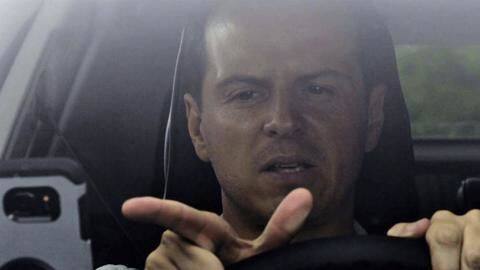 An eye opens when the episode begins and another closes when it ends.
We meet an unassuming cab driver Chris (Andrew Scott), who is visibly affected by the constant beeping of smartphones around him.
He goes to a group therapy session where he meets Hayley, a woman dealing with her daughter's suicide.
A poignant scene shows Hayley guessing her deceased daughter's password every day.
Kidnapping
The kidnapping of an intern gone terribly wrong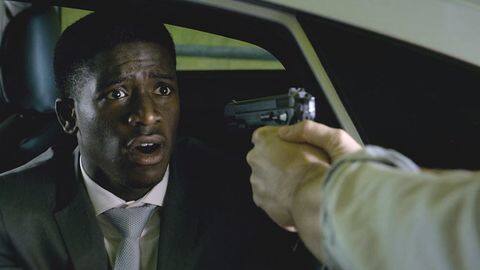 The next day, Chris kidnaps Jaden (Damson Idris) who's an intern at Smithereen (Black Mirror's Twitter) when he gets in his cab.
The kidnapping goes terribly wrong as he is seen by two police officers. The situation escalates and soon, dozens of police cars surround him in a field.
He holds a terrified Jaden at gunpoint, refusing to talk or negotiate with anyone.
The Plan
Chris and his underwhelming gameplan
Chris soon reveals his (underwhelming) plan to hold a Smithereen employee hostage and get the attention of the tech company's CEO Billy Bauer (Topher Grace). All he wants is to talk to Billy.
Bauer's staff members, in the meantime, gather all information about Chris before the British police and FBI (social media ftw) and try their best to stall Chris but to no avail.
Billy Bauer
Enter the enigmatic CEO of Smithereen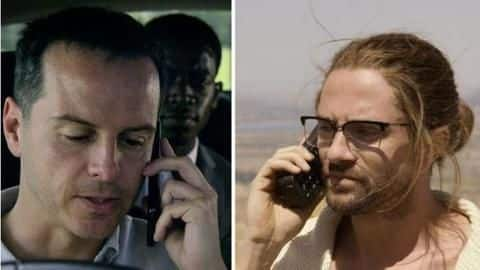 Billy Bauer, who's on a 'silent retreat' in America (*cough* Jack Dorsey *cough*) gets to know about the drama.
He turns out to be a surprisingly reasonable person, unlike the evil-tech-magnate stereotypes we've often seen and demands a dialogue with Chris.
When advised otherwise, he reaches him via "God Mode".
Meanwhile, Chris becomes a social-media-sensation and comes in the crosshairs of a police sniper.
Phenomenal
The best performance of this episode (and the season)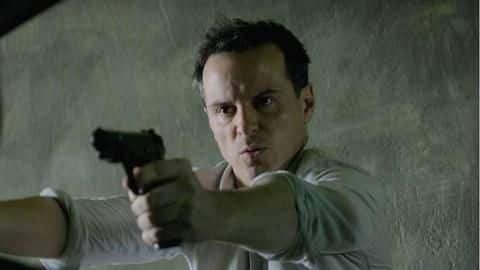 In a brilliant Oscar-worthy performance, Chris tells Bauer that he was once addicted to Smithereen.
Due to his constant phone-checking, he crashed his car, leading to his fiancée's untimely demise.
He holds himself responsible for her death and just wants Bauer to listen to his piece so he could die peacefully.
As a last favor, he asks Bauer to arrange for Hayley's daughter's password.
Conclusion
Has social media made us indifferent, inhuman?
Jaden tries to stop a suicidal Chris from shooting himself but a gunshot from the sniper ends the episode.
We don't get to see the aftermath. Instead, the mid-credit scenes show some people indifferently checking their smartphones.
A notification changes Chris' entire life and in the end, he becomes just that- a notification.
Much ado about nothing! The story comes to a disappointing conclusion.
Opinion
Opinion: Not the 'Black Mirror' we know and love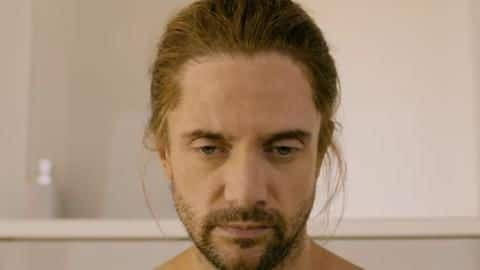 This is a rare Black Mirror episode that got me checking my notifications while watching!
It's an average story with the key takeaways being "Don't text and drive" and "Social media knows too much about everyone."
Take away Andrew Scott's incredible performance and the episode doesn't have much to offer, not even a fitting conclusion to Hayley and Chris.
Nice Easter Eggs though!