International Yoga Day: Here are top Yoga aficionados of Bollywood
Entertainment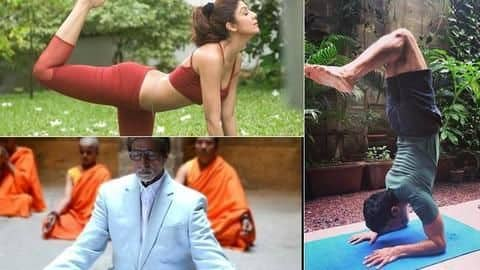 Yoga is known for its spiritual cleansing effect, and has been practised for thousands of years in India.
In order to stay fit as a fiddle, celebrities have also started resorting to yoga, which helps them stay focused in their work.
So, on International Yoga Day, let's take a look at some famous faces, who promote healthy living through yoga.
Number 1
My relation with yoga is very spiritual: Shilpa Shetty Kundra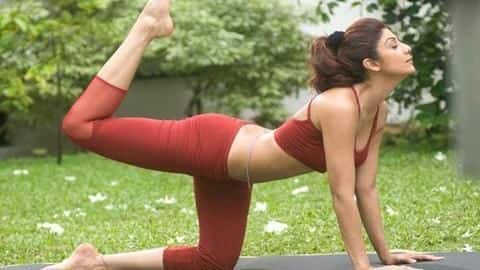 Shilpa Shetty Kundra just doesn't practise yoga, but actually lives by it.
She has also churned out numerous fitness DVDs, which regularly garner huge views.
She is 44, but still maintains a fit body.
In an interview, the actress had said, "My relation with yoga is very spiritual. This power helps you positively manifest your AURA, RELATIONSHIPS, SELF-AWARENESS, and GOALS."
Number 2
Yoga has "nurtured and enriched" Amitabh Bachchan's life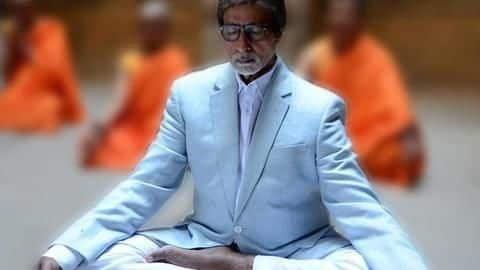 The Big B of Bollywood is 76, but continues to deliver a number of unforgettable performances even at this age.
Want to know his secret behind this active body and mind? You guessed it right, it's yoga.
In an interview, he had revealed how yoga has played a pivotal role in his life since childhood, and that it has "nurtured and enriched my life."
Number 3
Kareena Kapoor Khan does 50 surya namaskars daily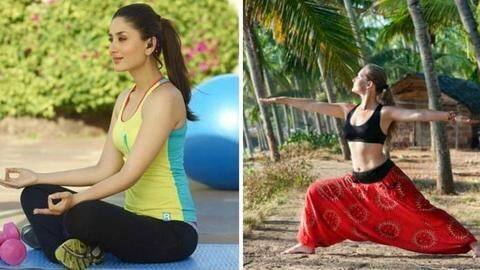 When Tashan had hit the screens in 2008, audiences and critics panned it, but what everyone noticed was Kareena Kapoor Khan's drool worthy, size-zero figure.
That's because as far as her fitness is concerned, the 38-year-old never compromises with her exercise regime.
A dedicated disciple of yoga, she does 50 surya namaskars daily, and gives 45 minutes to other asanas and breathing exercises.
Number 4
Malaika Arora does even the difficult yoga asanas with ease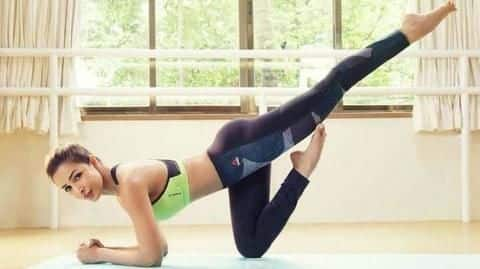 Malaika Arora gives us serious fitness goals!
Even at 45, she does even the most difficult of yoga poses with such ease, it's jaw dropping.
No matter how busy she gets in her daily chores, Malaika never skips her yoga exercises.
About yoga, she says, "It is a way of life that motivates you. It is a healthy process to build on your relationships."
Number 5
Alia Bhatt swears by yoga, does aerial stunts perfectly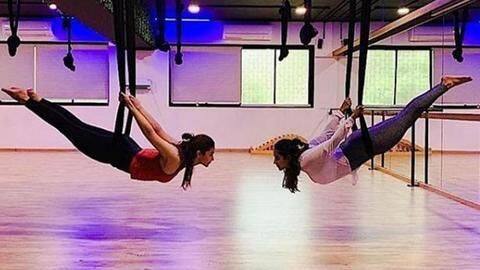 The bubbly Alia Bhatt is one of the most sought-after actresses in tinsel town, who also swears by yoga.
In one of the episodes of The Kapil Sharma Show, she stunned everybody with her jaw-dropping flexible body.
She had also shared an Instagram post where she was seen practising aerial yoga with her best friend.
Now we know why she always looks so fit.
Instagram Post
See how Alia is performing aerial yoga with her bestie
A post shared by aliaabhatt on
Number 6
How Kangana overcame health problems after doing yoga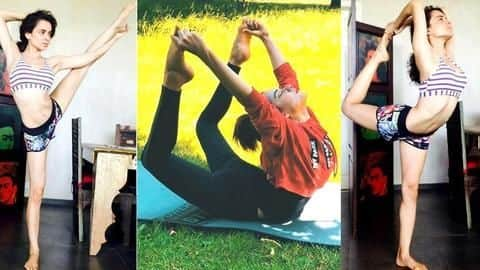 Kangana Ranaut, one of the highest paid actresses in Bollywood, practises pilates and yoga asanas daily.
Earlier in an interview, she had revealed how she remained worried about her skin problems, weak eye-sight, and back, and how yoga helped her overcome these issues.
In March, she also attended an intense eight-day yoga camp in Coimbatore, which "gave me back my exuberance and energy levels."
Number 7
Have you tried Sidharth Malhotra's 'Sid Aasan' yet?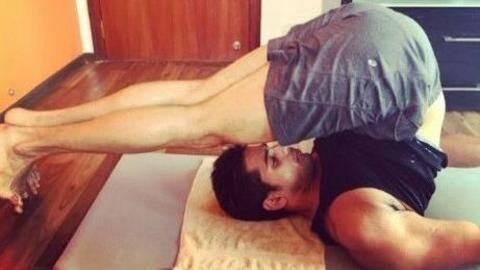 Sidharth Malhotra, counted as one of the top hunks of Bollywood, left girls swooning over his looks in his debut film, Student of The Year.
He attributes this to yoga, and says "nothing is better than yoga for the mind and body."
In an Instagram post, the actor shared a funny cartoon picture of himself today, asking others to try his "Sid Aasan."
Instagram Post
You guys must try the Sid Aasan, writes Sidharth
Number 8
Lara Dutta knocked off her post-pregnancy fat through yoga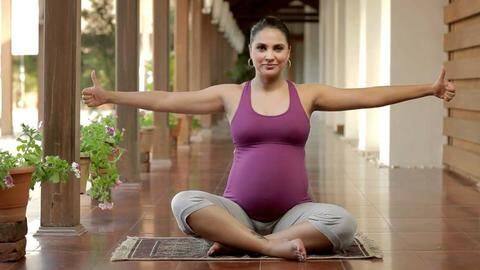 Lara Dutta, who won the title of Miss Universe in 2000, is a true fitness freak.
She knocked off her post-pregnancy fat through yoga and strength training.
To attain a strong and lean body, the actress, married to tennis player Mahesh Bhupathi, believes in blending yoga and strength exercises throughout the prenatal period.
"Yoga is the best thing that happened to me," she maintains.