Is Rishi Kapoor returning to India before Ganesh Chaturthi?
Entertainment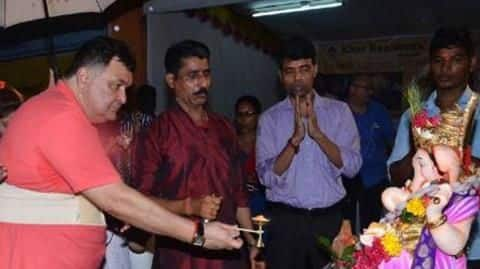 Rishi Kapoor, who is currently in his last leg of cancer treatment in New York, has often spoken about how much he misses India.
While earlier there were speculations that the veteran actor would be returning to mark his birthday, but it was rubbished by Rishi himself.
However, recently he has dropped hints that he might return before Ganesh Chaturthi that falls on September 2.
Ganesh Chaturthi
Celebrating Ganpati is a family tradition, Rishi drops hints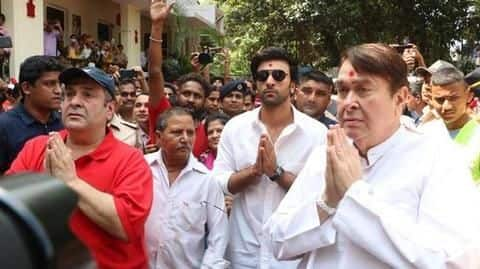 While speaking to a publication, Rishi expressed how he wants to be a part of Ganesh Chaturthi, an important celebration for the Kapoors.
"Celebrating Ganpati is a family tradition. So, I am hoping to be part of it," he informed.
However, this time, Ganesh Chaturthi will be sombre for them, and they won't be dancing till Chembur, as has been a tradition for years.
Details
RK Studios got demolished a few days back, say reports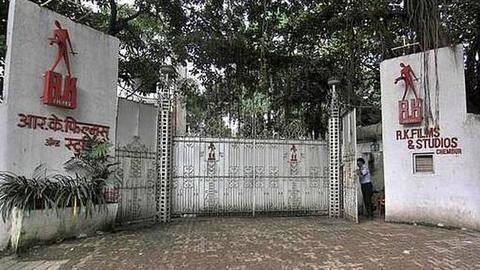 This change is because RK Studios, the 71-year-old property of the production company established by the legendary Raj Kapoor got demolished a few days back.
To recall, it was sold off to Godrej Properties Ltd in May this year, after efforts to revive it post a massive 2017 inferno failed.
Godrej is now planning to turn it into residential apartments and luxury retail space.
Information
We really wish Rishi returns before Ganesh Chaturthi, his birthday
Coming back to Rishi, if the 66-year-old really makes it to India before Ganesh Chaturthi, he would also be celebrating his first birthday after he emerged victorious in his battle against the Big C. We wish him the very best.
Diet
Not only India, Rishi is also missing some food items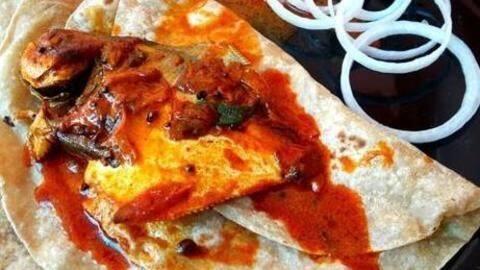 Not only his native place, the Kapoor & Sons actor is also missing homemade food, especially the fish, pomfret, and "soft chapatis made of chakki ka atta."
"I miss eating pomfret; it's not available here. I also miss the soft homemade chapatis. You get all sorts of naan and rotis, but those soft chapatis made of chakki ka atta are something else," he observed.
Quote
Hoping I can plan an end-August return, Rishi had said
Earlier, when he was asked about his return, he had said, "I will plan my return five-six weeks after my last treatment."
Narrating further about the process, Rishi said, "It is called consolidation or pushback, whereby I will have to undergo chemotherapy to ensure that the ailment does not return. I am hoping that I can plan an end-August return."
Battle
"I had no appetite for the first four months"
It's been over nine months that Rishi has been fighting cancer, which is never easy, and as is natural during this process, he did lose a lot of weight.
Talking about it, Rishi said, "Cancer is in remission, but I'm still under treatment. I had lost 26 kg as I had no appetite for the first four months. Now, I've gained seven-eight kg."
Work front
Once he returns, Rishi to start working on 'The Body'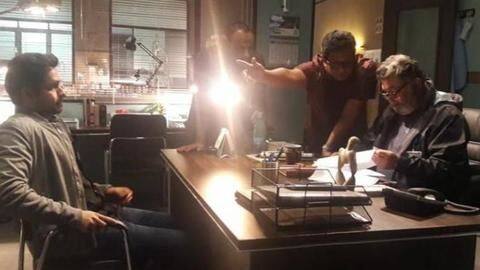 The actor, who played romantic lead in 92 films in 1973-2000, is also itching to face the camera again.
"The moment I get back, I'll take 15 days off to connect with my roots, and by end of September I'll start shooting," he said.
And, he already has work waiting for him, a film opposite Emraan Hashmi titled The Body, and another project.