Filmmaker's mother ashamed over his "rape-victims should carry condoms" comment
Entertainment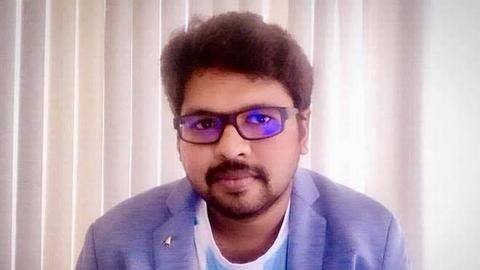 A day after small-time Telugu filmmaker Daniel Shravan's outrageous comments over the country's growing rape culture sparked a massive controversy, his mother has expressed shock and said that she is ashamed of her son's sick comments.
Shamefully resorting to victim-blaming, Shravan had said that women should carry condoms with themselves and co-operate with the rapist(s).
Here are more details.
Context
'Rape is not serious thing but murder is inexcusable'. Wow!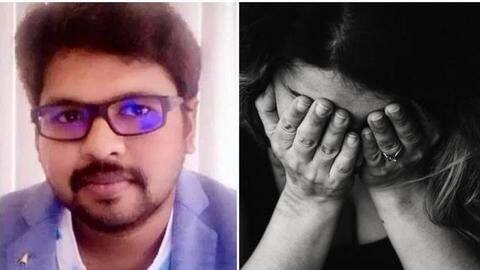 In wake of the gruesome gang-rape and murder of a 27-year-old lady veterinary, whose charred body was found on the outskirts of Hyderabad last week, the filmmaker had opined blurted that the victims should co-operate with their assailants, to avoid getting murdered, which is "more heinous" than rape.
"Rape is not serious thing but murder is inexcusable," he had written in a Facebook post.
Quote
Following backlash, Shravan has deleted his posts and profile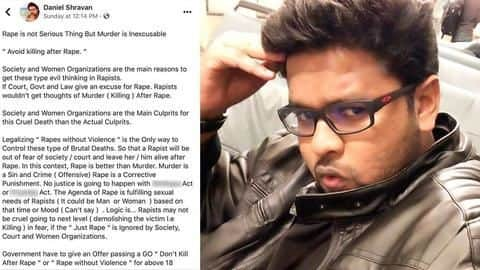 But unfortunately, that wasn't the only cringe-worthy statement that came out of Shravan's dirty mind.
He started his post with something as bizarre as, "Instead of dialling '100' (police emergency contact-number), carry condoms with U... (sic)."
He went on to say that "rapes without violence" should be legalized.
His posts and profile have now been deleted.
Reactions
Infuriating little prick: Shravan's comments garnered a lot of flak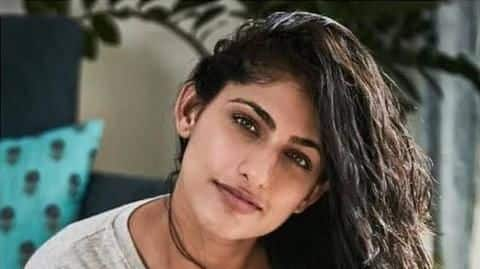 Naturally, Shravan's disturbing remarks invited sharp criticism.
In response to the comments, prominent playback singer Chinmayi Sripaada attacked Shravan, thereby asking if he would advise the same to women in his own family.
Further, actor Kubbra Sait said, "(Shravan) needs medical help, maybe some heavy duty whacks up his butt, (it) will help him clear his constipated mind. Infuriating little prick."
Twitter Post
Here's what Sripaada tweeted
Ideas going around.
Some of this content is in Telugu. Basically the ideas these men have given is - cooperate and offer condoms to prevent murder after rape, women's organizations are the reason for rape.
Rape is not heinous, murder is. pic.twitter.com/2eqhrQA02T

— Chinmayi Sripaada (@Chinmayi) December 3, 2019
Family
Now, Shravan's mother has asked him to apologize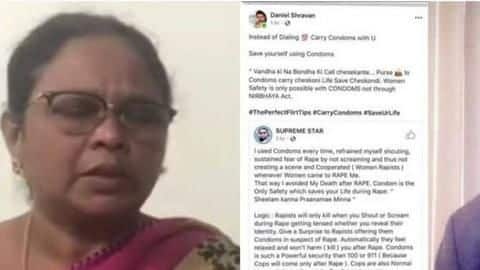 After the shallow comments surfaced on the Internet, a women support group called 'Narisena' approached Shravan's family and reportedly talked with his mother in this regard.
The mother, in response, said that she was unaware of her son's comments until then, and she feels ashamed of his malicious thinking.
She added that Shravan should apologize to all women, and seek forgiveness for his behavior.
Similar event
Previously, 'Kabir Singh' director was slammed over similar comments
However, this isn't the first time that such comments have come up.
Previously, Kabir Singh director, Sandeep Reddy Vanga was also heavily slammed for his comments over the vet's rape-and-murder.
"Fear is the only factor which can change things radically in a society and Fear should be the new rule," he had said.
Consequently, filmmaker Vikramaditya Motwane and singer/composer Sona Mohapatra called him out.
Crimes
India is witnessing nationwide protests over brutal rape, murder cases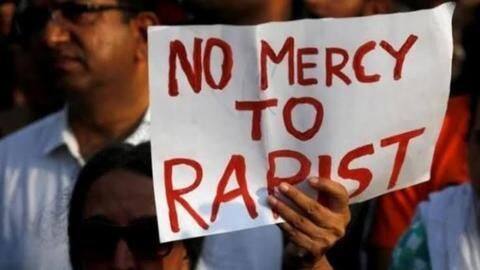 It is downright worrying that these comments surface at a time when the country is witnessing widespread protests against sexual offenders, in light of some brutal cases of rape and murder.
Apart from the vet's case, a six-year-old Rajasthan girl was abducted, allegedly raped and murdered. In another case, a 25-year old woman was gang-raped by a group of armed men in Ranchi.