Rishi Kapoor's sister Ritu Nanda passes away at 71
Entertainment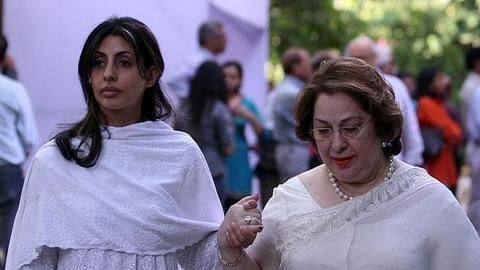 The daughter of veteran Bollywood actor Raj Kapoor, Ritu Nanda, passed away this morning at the age of 71.
Ritu, who was also the mother-in-law of Amitabh Bachchan's daughter Shweta, was reportedly suffering from cancer.
Confirming the news, her brother Randhir told Indian Express, "Ritu Nanda passed away early morning today. She was suffering from cancer. We are in Delhi. The funeral is today."
Life
Ritu was diagnosed with cancer in 2013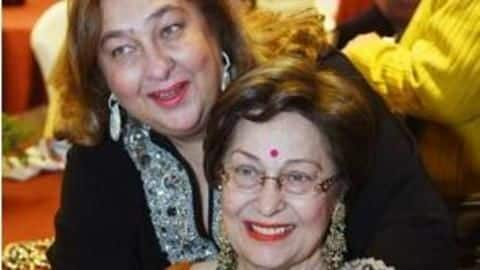 Born in 1948, Ritu was an entrepreneur working in the life insurance space. She married late industrialist Rajan Nanda, and the couple's son Nikhil is Shweta's husband.
She was diagnosed with cancer in 2013 and was recuperating in the US for some years.
Ritu featured in Guinness Book of Records after she sold 17,000 pension policies in one day.
Looking back
Ritu's husband Rajan Nanda passed away in 2018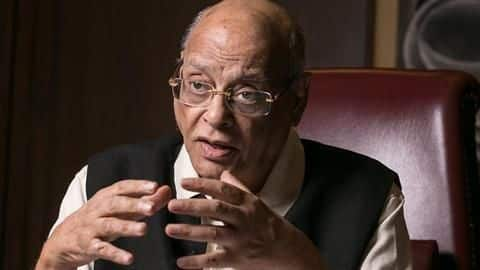 To recall, Ritu's husband Rajan, who was the Chairman of Escorts Group, breathed his last in August 2018.
After his demise, Amitabh Bachchan had penned a heartfelt note.
"The personal tragedy is now in discloser and transmitted .. but it had a lead .. a lead of distress and anxiety and apprehension from a time of some immediate length, (sic)" Big B's blog read.
Condolences
Neetu Kapoor and daughter Riddhima remembered Ritu
Ritu's demise was mourned by the Kapoors, Bachchans, and other members of the film fraternity.
Sharing her image on Instagram, actor Ranbir Kapoor's sister Riddhima wrote, "To the kindest most gentle person I've ever met - They don't make them like you anymore - RIP bua (sic)."
And Neetu Kapoor, who is Ritu's sister-in-law, hoped her soul rests in peace.
Instagram Post
Here is Riddhima's Instagram post