Entertainment
25 Mar 2017
Shilpa Shinde accuses 'Bhabiji Ghar Per Hai' producer of harassment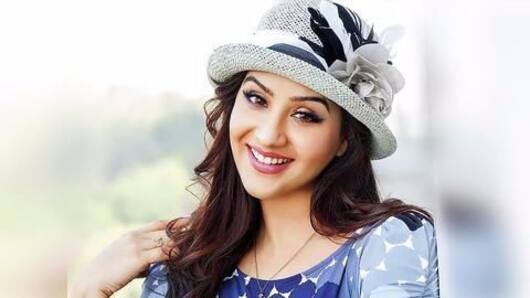 Shilpa Shinde aka Angoori Bhabhi from television serial Bhabiji Ghar Per Hai (BGPH) has filed a sexual harassment complaint against the show's producer, Sanjay Kohli.
Shinde alleged Kohli asked her for sexual favours and threatened to throw her out of the show if she didn't oblige.
He allegedly touched her inappropriately and fired her make-up man, who had witnessed such episodes.
In context
The 'Bhabiji Ghar Per Hai' controversy
Shilpa Shinde
Had a rough year in 2016, says Shilpa Shinde
Shilpa Shinde said the incidents started as a joke, but soon got out of hand.
She justified not complaining earlier: "That time, the way they (producers) portrayed everything…I could not understand. Other artists in the show were also not talking to me…(people) asked me what proof do I have (of harassment)."
She added she was depressed and was taking medications.
Sanjay Kohli
In Sanjay Kohli's defence
Binaifer Kohli defended her husband, saying, "These are obviously false allegations. The matter is subjudice. I have faith in the legal system. I don't want to give (Shilpa) unnecessary attention."
Another source added, "In November 2016, (Shilpa) came on the sets of the show with a box of chocolates for Binaifer. Why would you do that to someone when her husband has molested you?"
Love Entertainment news?
Stay updated with the latest happenings.
Notify Me
History
Shilpa Shinde's controversial history on the show
Shinde quit the show a year earlier after an altercation with Benaifer Kohli, Sanjay's wife; she had accused producers of mental torture.
Makers allegedly made her sign a contract giving up other shows during her association with BGPH.
Production house Edit II sued her with Rs. 12.5cr for losses incurred due to her absence.
She was finally replaced on the show by Shubhangi Poorey.