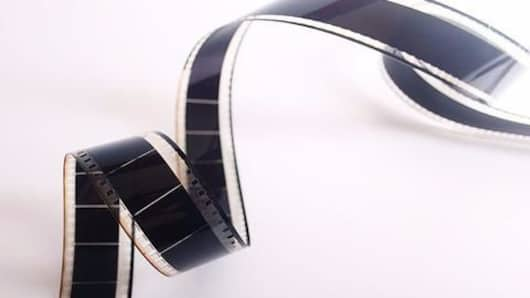 A look at the developments of CinemaCon 2017
CinemaCon 2017, which took place in Las Vegas from 27th to 30th March, saw film studios showcasing films to come, new technology, and debating about a shorter theatrical window in the face of a changing market.
With streaming services becoming increasingly popular, the debate about a short theatrical window started last year.
We look at some of the major takeaways from CinemaCon 2017.
A brief history of CinemaCon
CinemaCon, which began in 2011, is the official convention of the US-based National Association of Theatre Owners (NATO). It is a trade fair which sees theatre owners, movie studios, cinema-related tech firms, and other vendors come together to decide the year's trajectory in the industry.
A background on theatrical window debates
The theatrical window is the amount of time movies run in theatres before they are released to video on demand.
As of today, the window is generally around 90 days.
With competition from streaming services, theatre ticket sales are decreasing, and consequently, so is revenue earned by studios, thus sparking discussion about whether studios should also start official streaming services parallel to theatre release.
Love Entertainment news?
Stay updated with the latest happenings.
Yes, notify Me
Theatrical window debates continue at CinemaCon
Not much was learnt about the ongoing negotiations between studio executives and theatre owners about the length of the theatrical window.
However, Sue Kroll, the Warner Bros. president of worldwide marketing and distribution was the only major studio executive who publicly spoke about being open to change.
On the other hand, NATO president Jon Fithian refused to discuss the matter.
Movie screenings, first looks, and trailers
Credits:
Trailers of several upcoming, potential blockbusters were screened to whet the appetite of theatre owners.
Some of these include Baywatch, Jumanji: Welcome to the Jungle, Kingsman: The Golden Circle, Blade Runner 2049, Justice League, Geostorm, and the longest yet trailer of Wonder Woman.
Universal also delivered a surprise screening of The Fate of the Furious.
Footage from potentially award winning movies of 2017
Blockbusters apart, new footage of potentially award winning movies were also screened.
Among these, footage of Christopher Nolan's Dunkirk arguably received the most applause.
The event also featured footage from other potential award winners like Downsizing starring Matt Damon, Coen brothers-scriped and George Clooney-directed Suburbicon starring Matt Damon and Julianne Moore, Ex Machina director Alex Garland's Annihilation, and Darkest Hour starring Gary Oldman.
LED panels to replace screens and projectors?
On the technology front, there was excited talk about what could be the next revolution in screening technology in theatres.
There was talk about multiple 4K LED panels replacing the staple film projector and screen used in theatres today.
However, such panels are massive investments which could push prices of tickets up considerably and thus limit the number of potential theatre goers.
Theatres to become centres for untethered VR experiences?
There was also talk about theatres becoming centres for much more than movie screenings.
Driving this were possibilities of offering customers untethered virtual reality experiences by using physical kits and modules ranging from props to wind generators in a theatre space and coupling them with virtual reality renderings of simulated environments.
Thus, one could live a virtual reality experience physically.