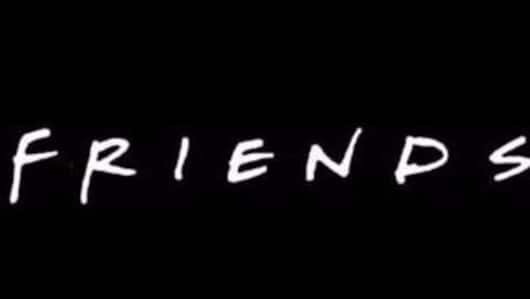 'F.R.I.E.N.D.S' fans rejoice! The musical is coming!
Over 13 years after its last episode was aired, the legendary 'F.R.I.E.N.D.S' is all set to make a comeback - as an unofficial off-Broadway parody musical!
Producers Bob and Tobly McSmith, who have previously worked on parody musicals including on 'Full House' and 'Beverly Hills 90210', say they will reference many classic 'F.R.I.E.N.D.S' moments and characters, including smelly cat and Fat Monica!
When's the big day?
Not too far away, if the producers are to be believed. The musical is set to open at The Triad theatre in New York City this winter, which has a seating capacity of 130.
Revisiting the classic songs, musical style
Songs will naturally be in focus in 'Friends The Musical'. While Joey would perform his signature "How You Doing, Ladies?", Ross and Rachel will entertain with "Will They or Won't They?"
Even Janice will appear in "Oh. My. God. It's Janice!"
Meanwhile, the producers will take a dig on the cast's hefty paychecks with "The One Where We Make A Million Dollars An Episode".
Love Entertainment news?
Stay updated with the latest happenings.
Yes, notify Me
'Friends' dominated Indian TV screens in 2016!
The NBC show (1995-2004) is one of TV's highest grossers ever. Its finale audience (52.5mn viewers) was the fourth biggest, after the finales of 'M*A*S*H' (1983), 'Cheers' (1993) and 'Seinfeld' (1998). During January-June'16, re-runs of 'F.R.I.E.N.D.S' was the most watched English TV show in India!
Could a cameo of the Original Six be up?
In the 13 years it's been since 'F.R.I.E.N.D.S' went off air, fans have passionately speculated about reunions of the stars.
None of the six has hinted at such a moment materializing, though.
However, producer Tobly McSmith announced that they want the "alumni" (including Marcel the monkey) to attend and "possibly be in it for a night or two". Will this be the big moment?
Keep a check on the latest developments
Tickets for the eagerly-anticipated show go on sale on the musical's website (www.friendsmusicalparody.com) in June. Till then, you can keep up with the latest developments on Facebook (@FriendsMusicalParody), Twitter (@Friends2017NYC) or Instagram (friendsmusicalparody).
'F.R.I.E.N.D.S': The one with the book!
Meanwhile, if reports are to be believed, the six 'F.R.I.E.N.D.S' are coming back into our lives in a new form this time.
Apparently, Harlequin-owned Hanover Square Press has acquired publishing rights for "I'll Be There for You"- a book by Kelsey Miller on the show's spectacular journey!
The book, to be out in 2019, explores the show's history, its stars, its appeal and impact.