Entertainment
14 May 2017
Mother's Day - Why do we celebrate it every year?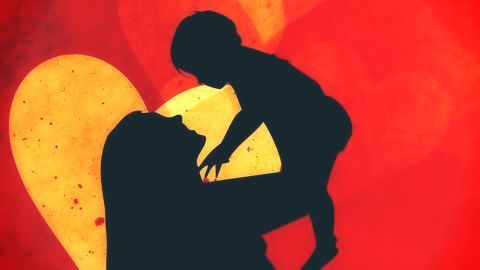 She gives birth, nurtures with compassion, and selflessly devotes her life to us, expecting nothing in return; Mothers truly are God's greatest gifts.
While a single day isn't enough to honor them, we celebrate Mother's Day with affection and adulation every year.
Many of us would have already bought gifts or made plans for the special day. But why is Mother's Day celebrated?
In context
The history of Mother's Day
Mother's Day
The second Sunday of May
Mother's Day celebrates and honors mothers, motherhood, and the maternal bonds; it has evolved in the US.
It is celebrated in many parts of the world, mostly in the months of March or May while in some countries it is a little-known day.
Over 80 countries, including India, celebrate the second Sunday of May as Mother's Day every year.
History
The history behind observing Mother's Day
Anna Jarvis is the founder of Mother's Day; she was the daughter of a social activist Ann Reeves Jarvis, who organized Mothers' Day Work Clubs to reduce infant mortality.
Doctors were invited to create awareness among mothers on keeping children healthy and educating them on hygiene and sanitation.
The younger Jarvis was inspired by her mother to lead the movement of observing Mother's Day.
Love Entertainment news?
Stay updated with the latest happenings.
Notify Me
Ann Jarvis's prayer
In 1876, Anna Jarvis was quoted saying her mother recited the following prayer: "I hope and pray that someone, sometime, will found a memorial mother's day commemorating her for the matchless service she renders to humanity in every field of life."
When and How?
The first Mother's Day
Following her mother's death in 1905, Anna Jarvis vowed to continue her mother's work and fulfill her dream.
On 10 May (second Sunday) 1908, she held a public service at Andrews Methodist Church where her mother taught Sunday School for 25 years.
She sent 500 white carnations to all the attendees. That was how she observed the first Mother's Day.
Official Holiday
Woodrow Wilson declares national holiday to honor mothers
In 1908, the US Congress rejected the proposal to make Mother's Day official.
The day was first recognized by West Virginia in 1910; all US states started observing it by 1911.
Owing to Jarvis's efforts, President Woodrow Wilson signed a proclamation on 9 May 1914, declaring the second Sunday of May as Mother's Day, "a public expression" of love and reverence for mothers.
Commercialization
The history behind Mother's Day gets ignored
Anna Jarvis, the founder of Mother's Day, later wanted to have it abolished.
She felt the day was being commercialized and exploited by businesses for making their own profits - what it has become today.
This year, let us hope the significance and the story of Anna Jarvis and her mother Ann Reeves Jarvis come up sometime between the celebrations.