Entertainment
24 May 2017
Singer Abhijeet Bhattacharya's Twitter account suspended for offensive tweets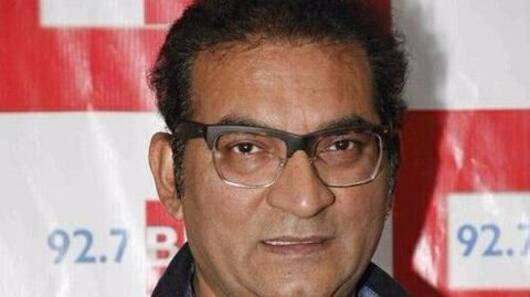 Singer Abhijeet Bhattacharya's Twitter account was suspended by the micro-blogging website after he wrote a string of offensive tweets against women.
The 58-year-old singer was accused of using "inappropriate" and "insulting" language.
Student activist from the Jawaharlal Nehru University (JNU), Shehla Rashid was among those the singer got into a verbal altercation with.
It remains unclear whether the suspension is temporary or permanent.
In context
The never-ending Twitter trolling
How?
The unfolding of events
Actor Paresh Rawal on Twitter said that author Arundhati Roy should be tied to a jeep instead of stone pelters in Kashmir; Bhattacharya replied saying she should be shot.
Later, former vice-president of the JNU Student Union, Shehla Rashid Shora tweeted a link to an article about the BJP's alleged involvement in sex rackets.
Mr. Bhattacharya responded to the same in a derogatory manner.
What?
What did Abhijeet Bhattacharya tweet?
Referring to Shehla Rashid Shora, the singer tweeted: There is rumour she took money for two hours and didn't satisfy the client...big racket.
Another Twitter user, Saniya Sayed from Mumbai tweeted that Mr. Bhattacharya belongs to the zoo and is dangerous for society.
To this, the singer replied, "You Ms. Pak, tell me your cage no? Will reach there...Will do the favourite pose."
Love Entertainment news?
Stay updated with the latest happenings.
Notify Me
Mr. Bhattacharya's reaction to the suspension
Blaming author Arundhati Roy and "people supporting JNU" for the suspension of his account, Mr. Bhattacharya said, "I care a damn. My tweets were not at all offensive. The entire nation today stands with me."
24 May 2017
Sonu Nigam quits Twitter over 'one-sided sham'
Complaining about media, trolling and "so much venom" on Twitter, Sonu Nigam signed off from the social networking site on May 24.
"We are nothing beyond Proud Muslims, Hindus, Pakistanis, Indians," he said, adding he is against Twitter's "one-sided sham".
He also tweeted his support for Paresh Rawal, who has faced backlash for attacking Arundhati Roy, and Abhijeet, who accused Shehla Rashid of prostitution.
30 May 2017
Abhijeet's new Twitter account suspended a day after his comeback
A day after Abhijeet Bhattacharya made a new account after his original was suspended, Twitter has blocked it again.
The singer made a comeback urging his fans to follow this new account "till the time my verified account is not active".
His original account was suspended after derogatory tweets, but Abhijeet complained other accounts which abuse people hadn't been suspended.