Entertainment
15 Jun 2017
Bob Dylan accused of plagiarism in Nobel acceptance speech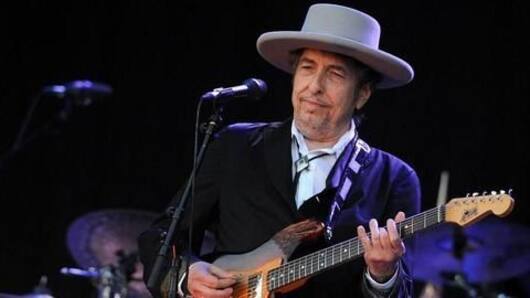 Popular musician Bob Dylan, who recently received the Nobel prize in literature has been accused of lifting parts of his acceptance speech from SparkNotes, a popular reference website containing abridged notes on popular literary work.
The allegations came about after specific excerpts of Dylan's speech referring to Herman Melville's classic novel 'Moby Dick' were found similar to SparkNotes on the work.
In context
Was Bob Dylan's Nobel acceptance speech plagiarized?
About
Who is Bob Dylan?
Born Robert Allen Zimmerman in 1941 in Minnesota, Dylan has been an influential figure in music and culture for about five decades.
His music and lyrics resonated with the counterculture movement in the 60s, leading for many of his songs including "Blowin' in the Wind" and The Times They Are-a-Changin", to go on to become anthems of the anti-war and Civil Rights movements.
1962-1966 remains Dylan's greatest legacy
Dylan's signature hits from 1962-1966 redefined the folk industry. His lyrical genius infused with lively melodies remain to this day, one of American music culture's most influential works. Several critics and Dylan himself have attributed this phase as his greatest musical legacy.
Love Entertainment news?
Stay updated with the latest happenings.
Notify Me
Details
Dylan's Nobel Acceptance speech
Dylan's acceptance speech delivered on June 4 was in a beat poem format.
The glitch was first noticed by writer Ben Greenman, who pointed out that a particular line Dylan quoted from Moby Dick was not actually part of the text.
Slate Magazine later went on to discover similarities between about 20 out of 78 sentences in the speech with SparkNotes.
Similarities
What similarities did Slate Magazine find?
While Dylan's speech talks about a crazy prophet Gabriel who predicts the protagonist Captain Ahab's doom, the corresponding line from SparkNotes reads "One of the ships...carries Gabriel, a crazed prophet who predicts doom."
Dylan further notes how Ahab often reminisces about his wife and in Nantucket. Corresponding line from SparkNotes mentions "Ahab…musing on his wife and child back in Nantucket."
Conclusion
Let's think about what is plagiarism
Responding to plagiarism accusations in an interview with the Rolling Stone magazine in 2012, Dylan noted that quotation is part of the rich tradition on folk and jazz.
The fact that someone of Bob Dylan's stature might plagiarize from SparkNotes like a student is strange. However, Dylan's speech which drew upon observations from SparkNotes does not necessarily amount to plagiarism and accusation seems hyped.