Entertainment
07 Jul 2017
Modi biopic, Indu Sarkar, movies are walking on troubled waters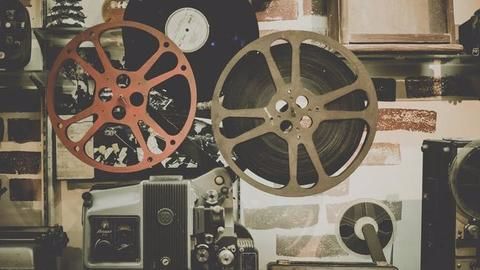 Making a biopic requires more diplomacy than skills. If you skim through the surface, you are untrue to your trade and if you delve in too deep, chances are you/they will not like what you find out.
At present we've two political movies at hand - Indu Sarkar, based on Congress party and a Modi biopic in making.
This is going to be interesting.
In context
Modi biopic, Indu Sarkar, let truth prevail
Cricket
The politics of cricket
Before we go to the controversial part, let's talk about two movies on a sport which is considered a religion by some. Yes, I am talking about cricket. Very recently we had two greats immortalized on silver screen.
Sushant Singh Rajput played Dhoni and nobody can play Sachin better than the master blaster himself. They were widely successful but had the critics disappointed.
Biopic
This is not suspension of disbelief
The movies just obliterated the jagged ends of both the cricketing legends' lives. In Dhoni's biopic, there was no mention of the Sourav Ganguly fiasco. In Sachin's, the match-fixing allegations against the Indian team were given a wide berth.
Life is about the ups and downs. If you show when life triumphed, as a filmmaker, you should also show where life allegedly faltered.
Love Entertainment news?
Stay updated with the latest happenings.
Notify Me
Indu Sarkar
YouTube is a goldmine
Congress party leaders are no stranger to controversy. Prior to Indu Sarkar, there was the 1977 political satire, Kissa Kursi Ka. It was banned for showing the then 29-year old Sanjay Gandhi in poor light.
That was then and this is now, Congress is trying its best to curb Indu Sarkar. However, they are not in power and things don't work like that now.
Modi
There is a movie in here
Reportedly, three-fourth of the Modi biopic's script has been finished. It will be a Rs. 40-crore movie helmed by NRI filmmaker Mitesh Patel and BJP MP Paresh Rawal will be playing the titular role.
Patel says that this movie is not an image building exercise for Modi, it will be true to history - the story of a tea seller becoming nation's Prime Minister.
Film
Where does art lead you?
It will have everything and by everything, Patel also means the controversial 2002 Gujarat riots, which one imagines will be akin to the filmmaker walking barefoot on molten lava to get right. One false step, artistic integrity goes kaput or a nation goes boom!
It will be interesting to see how he plans to maintain this balance. Bollywood is always full of surprises.