Entertainment
Now explore Hogwarts curriculum with two new "Harry Potter" books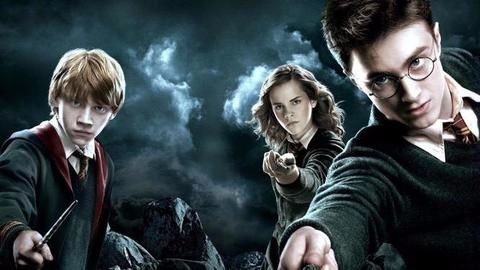 "The boy who lived" completed 20 years on Thursday and as a part of its celebrations, Bloomsbury is bringing two new books exploring the curriculum at Hogwarts.
A library exhibition titled, "A History of Magic," featuring the two new books will be open from October 2017 to February 2018, as announced by Bloomsbury.
Mystical subjects including unicorns, alchemy, ancient witchcraft will be explored.
In context:
Explore Hogwarts curriculum with new Harry Potter books
Harry Potter: Know about the worldwide phenomenon

Harry Potter needs no introduction with its humongous popularity worldwide. 'The boy who lived' marked its 20 years yesterday. It's been nearly two decades since the literary phenomenon inspired a generation and it refuses to cease till today.
21 Jul 2017

Now explore Hogwarts curriculum with two new "Harry Potter" books
Love Entertainment news?


Stay updated with the latest happenings.
Peek-a-boo

A sneak peak inside the Hogwarts curriculum
Let's take a look at what these two new addition to the Harry Potter kingdom has to offer.
The Book of the Exhibition will be exploring curriculum at Hogwarts School of Witchcraft and Wizardry which includes Herbology, Astronomy and Care of Magical Creatures.
The books will also include unseen sketches, manuscript pages from J.K. Rowling, magical illustrations from Jim Kay and artifacts from archives.
Other events

Traversing 20 years of Potter mania
Other events to mark the magical tale of Harry Potter included a special exhibition at the National Library of Scotland in Edinburgh, the city where Rowling penned much of the first novel.
Potterheads were asked to don their wizard outfits while viewing a memento of "Philosopher's Stone" first edition filled with notes by Rowling.
Bloomsbury has also published four special anniversary editions.
Celebrations in offing

From Potter-themed Starbucks at Comic Con to concert performances
Potterheads, if you thought that the releasing of two new books, is the only thing then you're wrong. There's some pretty exciting stuff Potter fans have come up with.
Apparently, San Diego's Comic Con came up with a magical Potter-themed Starbucks which had special drink menu.
There's also a concert by Houston Symphony on July 21 and 22 for which tickets have been sold.