Entertainment
BSNL to offer free internet to Imran Khan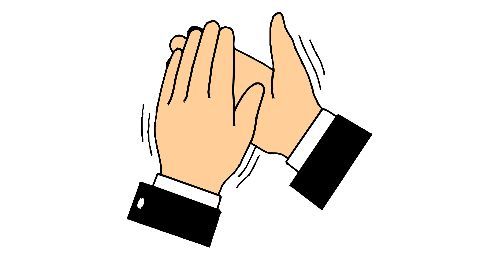 After PM Narendra Modi praised Alwar's Imran Khan in his speech at Wembley, Telecom Minister Ravi Shankar Prasad called him up and congratulated him for his work.
The minister told him about the free internet offer and also invited him to New Delhi.
BSNL's MD Anupam Shrivastava said that BSNL has provided him with a lifelong Broadband connection to continue his work.
In context:
The inspiring story of Alwar's Imran Khan
Introduction

Who is Imran Khan?
Imran Khan is a mathematics teacher at a government school in Rajasthan's Alwar.
After completing his twelfth standard in 1996, he had done a two year basic teaching course and got his first government school job in 1999.
His websites were spotted by the then Alwar District Collector Ashutosh A T Pednekar who motivated him to develop more websites and applications.
Work

What did Imran Khan do?
Imran had developed 52 mobile applications ranging from Computer Fundamentals, General Science in Hindi, Hindi Grammar, NCERT Social Science, King of Maths, 20-20 Chemistry Quiz to Indian Political General Knowledge and Indian Constitution.
Instead of earning a fortune out of the apps, he dedicated them to the students for free.
His web portal, GKTalk provides educational support to Hindi medium students.
Love Entertainment news?


Stay updated with the latest happenings.
Fame

Which app made Imran most famous?
Imran's most popular app is General Science which has over 5,00,000 downloads.
One does not need an internet connection to operate the application which consists of almost 300 questions and answers related to life sciences in Hindi.
Students studying for IBPS, IAS, State PSC, SSC and other government exams find it useful.
It is also useful for job seekers in government organisations.
PM's mention at Wembley

Prime Minister Narendra Modi in his speech at the Wembley stadium had mentioned Imran Khan in his speech saying that his India resides in Alwar's Imran Khan.
14 Nov 2015

Very motivated by PM Modi's praise: Imran
Imran Khan said that he was very motivated by the mention of his name in Modi's Wembley speech.
He said that he was very surprised and now he wants to perfect and fine tune his websites and applications.
He also said that as a part of the Digital India mission, tablets, computers and other IT tools should provided to the rural areas.
15 Nov 2015

BSNL to offer free internet to Imran Khan
Love Entertainment news?


Stay updated with the latest happenings.
Number of downloads in the apps

Mr. Khan has developed 42 new apps in the past 3 years which were downloaded by 2.5 million users and number of screen views has reached upto 18 million.