Entertainment
31 Jul 2017
Happy Birthday Premchand: Your memories live on!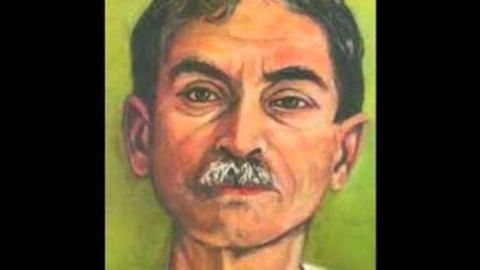 Some of us may know him from our old Hindi textbooks. Some may even have heard his name mentioned among other stalwarts of Hindi literature.
A towering figure in contemporary Hindi-Urdu literature, today is Munshi Premchand's 137th birth anniversary.
Premchand has written a number of novels including 'Nirmala' and 'Godaan' along with numerous stories and essays.
Know all about Premchand's famous novels here!
In context
Remembering Premchand on his 137th birth anniversary
About
Who is Premchand?
Born as Dhanpat Rai on 31 July 1880 near Varanasi, Premchand is one of the most celebrated Hindi-Urdu writers.
Initially going by the name Nawab Rai, he changed his pen name to Premchand after the British government targeted him for seditious content in the short story titled, 'Soz-e-Vatan'.
Also known as 'Upanyaas Samrat', he has penned numerous essays, letters and around 250 short stories.
Pioneering novel and short story in Hindi-Urdu fiction
David Rubin credits Premchand with creating short-story and serious novel genres in Hindu and Urdu. In 'The World of Premchand', Rubin writes that, Premchand "single-handed lifted fiction in these languages to a high-level of realistic narrative comparable to European fiction "
Love Entertainment news?
Stay updated with the latest happenings.
Notify Me
Sevasadan
On a woman's perspective on marriage
Originally published as 'Bazar-e-Husn' in Urdu in 1917, 'Sevasadan' is one of Premchand's most well known works and was made into a movie in 1938.
Through the eyes of Suman, a beautiful young woman married off to an elderly man, Premchand sketches the socio-economic contours of Varanasi in the novel.
Suman gets disillusioned with marriage and starts viewing it as prostitution with one person.
On social reforms
Nirmala and Pratigya
In 'Nirmala', published in a woman's magazine, Premchand explored the evils of the dowry system. The protagonist, Nirmala's fiance goes back on the promise of marriage, as her father's death diminished his hopes of a large dowry. She is later forced to marry an elderly person, who suspects her of having an affair with her son.
Another work 'Pratigya' (1927) focuses on widow remarriage.
Ghaban: An exploration of greed and moral corruption
In Ghaban (1931), Premchand tells the story of a man who is forced into debt to fulfill his wife's desire for jewellery. He then embezzles government money to pay back his loans and had to eventually flee.
Details
Problems of then and now
Rangabhoomi (1924) narrates the story of Soordas, a blind beggar and his fight to hold on his ancestral land. Maintaining its relevance for contemporary times, the novel explores themes including communalism and land acquisition.
Godaan (1936), his last work, is considered to be his finest. It revolves around the theme of farmers exploitation under British rule through a family which gets forced into debt.
Film adaptations
While Godaan was made into a movie starring Rajkumar and Shashikala in 1963, Sunil Dutt and Sadhna played lead roles in Ghaban, directed by Hrishikesh Mukherjee. His short story 'Shatranj ke Khilari' was adopted into a renowned movie by Satyajit Ray in 1977.