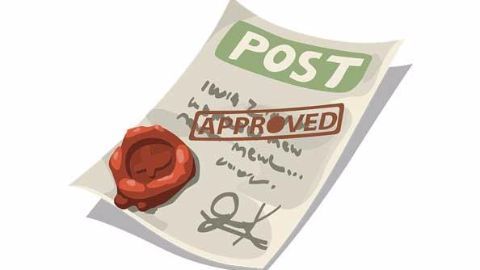 The decision to grant parole to Oscar Pistorius in August, the prime accused in the Reeva Steenkamp murder case has been vehemently condemned by Reeva's parents, who also submitted a plea against the order.
Their plea was rejected by the parole board.
Sentenced for 5 years, Pistorius has completed one-sixth of his jail term and is eligible for house arrest for good behaviour.
In context:
The infamous 'blade runner' turned killer trial
14 Feb 2013

Pistorius faces charges for killing girlfriend
Double-amputee Olympian Oscar Pistorius was charged for murdering his girlfriend Reeva Steenkamp.
The police reached Pistorius's house after receiving an emergency call from his neighbour and found a dead Ms. Steenkamp and a 9 mm pistol.
Pistorius was arrested once before in 2009 for allegedly assaulting a woman.
His previous history with 'domestic violence' had also been recorded in the charges.
Hero or a villain?

Oscar Pistorius is the Winner of six gold, one silver and one bronze Paralympic medals. He is also the 1st double-amputee athlete to compete against able-bodied runners in the Olympics.
Love Entertainment news?


Stay updated with the latest happenings.
19 Aug 2013

Pistorius indicted in the court of law
Oscar Pistorius was indicted in a South African court on the charge of premeditated murder in the death of Reeva Steenkamp.
The indictment highlighted that Pistorius "intentionally" shot his girlfriend while she was in the bathroom.
Pistorius had maintained that he opened fire at an intruder thinking his house had been broken in.
3 Mar 2014

The trial begins amidst much public glare
The murder trial of Oscar Pistorius began and instantly became a source of entertainment with "The Oscar Pistorius Trial - A Carte Blanche Channel" dedicated to it.
State prosecutors had lined up as many as 107 witnesses.
Pistorius faced plaints of murder, unlawful possession of arms and 2 incidents of public shooting before the death of Reeva Steenkamp.
7 Apr 2014

The 'blade runner' takes the stand
Amidst much drama and public glare, Oscar Pistorius took to the stand for the first time and voiced his apology to Reeva's family.
He said they were in his thoughts and prayers.
He further spoke of how he had been relying upon antidepressants and sleeping pills to calm himself.
If found guilty, Pistorius would face a 25 year jail term for Steenkamp's premeditated murder.
7 Jul 2014

Pistorius mentally fit, could tell right from wrong
On 5 May 2014, the court ordered a 30 day psychiatric assessment to actuate "if his mental state influenced his behavior" on 14 February 2013.
On 7 July 2014, Judge Gerrie Nel received reports on the result of the psychiatric studies.
Pistorius was not suffering any mental ailment and could tell right from wrong, confirmed the reports.
Love Entertainment news?


Stay updated with the latest happenings.
21 Oct 2014

5 year jail sentence to Oscar Pistorius
After a 20 month long public trial, Judge Thokozile Masipa handed down a 5 year sentence for culpable homicide to Oscar Pistorius.
She cited the "gross negligence" on the part of Pistorius when he shot his girlfriend 4 times from behind a bathroom door.
Pistorius will be subjected to 10 months in jail after which he can avail house arrest.
9 Jun 2015

Pistorius to get parole in August
18 Aug 2015

Oscar Pistorius to be released from prison
Oscar Pistorius, the former paralympic runner, who was convicted for shooting his girlfriend, is to be released this week.
He has spent 10 months of his 5-year term in prison.
He is expected to serve the rest of his term under correctional supervision at his uncle's house.
However, prosecutors have appealed for a murder conviction; if they succeed, he will go back to prison.
3 Dec 2015

Pistorius's conviction changed to murder
Oscar Pistorius was found guilty of murder after the SA appeals court overturned an earlier manslaughter verdict.
The court ruled that the lower court did not correctly apply the dolus eventualis rule i.e., whether Pistorius knew that a death would be a likely result of his actions.
He is currently under house arrest but will have to return to court for his re-sentence.
06 Jul 2016

Pistorius sentenced to 6 years in jail
Paralympian Oscar Pistorius was sentenced to six years in prison for murdering his girlfriend Reeva Steenkamp in 2013. He was taken to jail immediately.
The verdict comes after his initial five-year sentence for manslaughter was changed to murder last December.
The sentence may not be the end of case as Pistorius or state could launch appeal against the length of prison term.