Entertainment
Taylor Swift wins sexual assault case against former DJ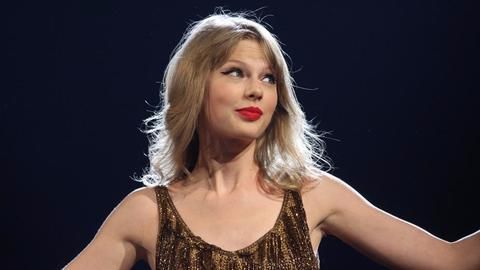 Singer-songwriter Taylor Swift was awarded $1 compensation in a sexual assault case against former radio DJ David Mueller- a symbolic amount she had sought.
Mueller had sued Swift, her mother Andrea, her radio liaison Frank Bell, saying the allegations had cost him his job.
The jury rejected all such claims.
Swift said she will be donating to organizations that help sexual assault victims defend themselves.
In context:
Taylor Swift accuses ex-radio DJ of groping her
15 Aug 2017

Taylor Swift wins sexual assault case against former DJ
Explained

Why Mueller's lawsuit was dismissed?
The Denver Court ruled that Swift wasn't liable to pay Mueller damages as the latter failed to prove that she set out to get him fired.
Mueller also sued Swift's mother Andrea and her radio liaison, Frank Bell. A jury will decide on this case.
Swift had counter-sued Mueller and sought symbolic $1 in damages, which she will donate to charity.
Swift calls Mueller's actions "a very long grab"

In her court testimony, Swift described the incident as "definite grab. A very long grab." When Mueller's lawyer asked Swift why her bodyguard hadn't interfered, the singer replied: "No-one could have expected this to happen. It had never happened before. It was horrifying and shocking."
Bodyguard's testimony

Swift's ex-bodyguard backs her sexual assault claims
During the trial, Swift's ex-bodyguard Greg Dent said he had seen Mueller reach under the singer's skirt.
Dent said Swift "reacted" by pushing her skirt down. "I knew he touched her," he added.
The incident took place at a 2013 concert in Denver.
At the time Mueller was a radio host on the KYGO station. He was fired after Swift complained to KYGO.
Details

Mueller ex-girlfriend and former colleague defend him
Mueller's ex-girlfriend Shannon Melcher, who was also in the photo testified that she hadn't noticed anything amiss during the meeting with Swift.
She said the allegations had devastated Mueller.
Ryan Kliesch, Mueller's former radio show co-host, testified that he didn't know Mueller to be disrespectful to women, adding that he thought the allegations were a joke.