Entertainment
13 Aug 2017
Sahitya Akademi award winner's 2015 book on Adivasis banned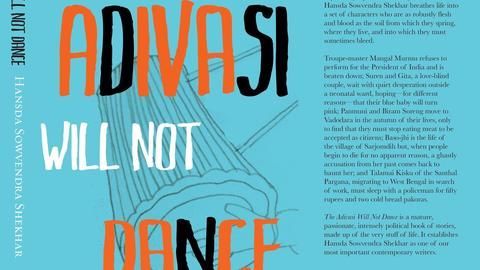 The Jharkhand government has banned the book 'The Adivasi Will Not Dance' by Sahitya Akademi award-winning author Hansda Sowvendra Shekhar.
Ironically, it took the government two years to realize that the book, which was published in November'15, was "pornographic".
According to a group of Adivasi academics, many tribal friends who read it found it "painful, disturbing and sad". "Nobody said (it) sexually aroused them."
In context
What's behind the ban on book on Adivasis?
The book
What's the contentious book about?
It's a collection of stories on the lives of Adivasis. One of them, 'November Is the Month of Migrations', talks about a Santhal woman who sells her body for Rs. 50 and bread pakoras.
Since it was published, there's been an insistent campaign against Shekhar. He has been trolled, his effigies burnt, and threats sent.
It is noteworthy that Shekhar himself is a Santhal.
Politics
When a book becomes a political target
The issue rocked the Jharkhand Assembly last week. Opposition leader Sita Soren, a Santhal, and the JMM demanded a ban.
Accusations were many: it insulted the tribe's women, hurt the Santhals' image, and that Shekhar did it all for profit.
By the evening, the BJP government under CM Raghubar Das ordered all copies seized and legal proceedings initiated against Shekhar.
Love Entertainment news?
Stay updated with the latest happenings.
Notify Me
Adivasi support
But is the book really dangerous?
Interestingly, Shekhar, who won the Sahitya Akademi Yuva Puraskar for his debut novel, is supported by many Santhals.
The aforementioned Adivasi academics' group says, "All (the story) did was evoke tears, a lump in the throat and profound grief."
"This story was deeply moving and depicted the reality for some of our women," said Ruby Hembrom, founder of publishing house 'adivaani', a Santhal herself.