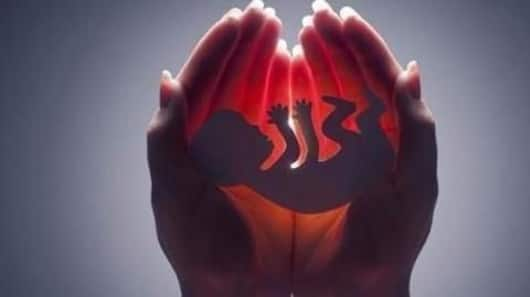 Female foeticide: Aadhaar may become mandatory for sonographies in Maharashtra
In the wake of cross-border female foeticide in and around Maharashtra, the government might soon mandate Aadhaar for people from other states, especially the bordering ones, undergoing sonography in Maharashtra.
Conversely, it will also be necessary for Maharashtrians undergoing the procedure in these states.
The western state shares its boundary with Andhra Pradesh, Chhattisgarh, Dadra and Nagar Haveli, Goa, Gujarat, Karnataka, MP and Telangana.
Which are the danger zones?
Maharashtra has about 7,600 sonography centres. According to activists, sex determination and subsequent female foeticide in the region happen mostly in cities like Bijapur, Chikodi, Indi, Gulbarga, Belgaum (Karnataka), Surat (Gujarat), Jabalpur, Burhanpur (MP), Hyderabad, Adilabad and Nizamabad (Telangana).
How does the government plan to control the ongoings?
An official said designated areas will be identified. Patients there will have to produce Aadhaar or other ID proof like voter's ID card. Maharashtra is in talks with neighboring states to evolve protocols.
It will start with nine talukas where sex ratio is lowest- Akkalkuwa (495), Tala (736), Mandangad (750), Phulambri (757), Shirur Kasar (758), Dharmabad (792), Seloo (761), Mahagaon (786) and Mulshi (769).
Love India news?
Stay updated with the latest happenings.
Yes, notify Me
Earlier, a massive female foeticide racket was unearthed in Sangli
In March, a massive female foeticide racket was unearthed in Maharashtra's Sangli. At least 19 foetuses were found dumped near a stream in Mhaisal village, many in plastic bags, some in a decomposed state. The accused had allegedly been running the racket since 10 years.