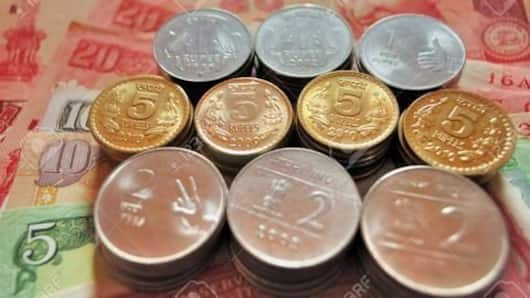 Delhi: Why did these robbers steal Rs. 2.3L in coins?
Three robbers, workers at a Delhi Transport Corporation bus depot, hit a Syndicate Bank branch in Mukherjee Nagar.
They made away with Rs. 2.3L cash.
But the surprising part was that they only took Rs. 5 and Rs. 10 coins.
Why? Because apparently, they took seriously rumors that post-demonetization, currency notes had been installed with tracking chips.
However, they were caught 12 hours later.
What happened?
The three joined the depot a month ago as cleaners and shopkeepers.
To plan the robbery, they took inspiration from heist movies.
At the bank, they cut the window grille. Necessary equipment was available right at the depot.
Bank officials discovered the robbery the next morning when they saw the damaged window. Then they realized all Rs. 5 and Rs. 10 coins were gone.
But carrying coins has its cons
The three carried the loot in 46 polythene bags, but couldn't carry all of the heavy bags. "So they hid most of the coins under an empty white sack and carried along only five packets which contained roughly Rs. 10, 000," police said.
Love India news?
Stay updated with the latest happenings.
Yes, notify Me
So what led the cops to them?
Though they had used masks, one of them had an 'R' tattoo on his wrist, as recorded on CCTV cameras.
They also left behind equipment at the bank, so police suspected involvement of mechanics.
Cops questioned workers at the depot. Soon, all three were arrested.
The rest of the money was recovered. They had spent the money they took on ganja and smack.