India
Why can't you get new 200-rupee notes from ATMs yet?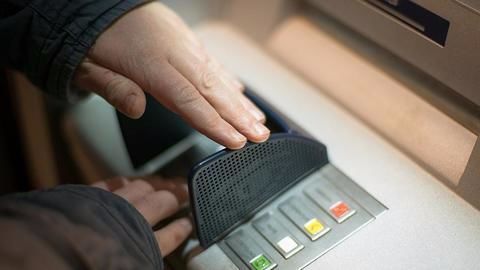 Those who had waited eagerly for the new Rs. 200 note to enter circulation may have been disappointed; It is now clear that these notes won't be available at ATMs for at least a week.
However, the first batch of notes will be available at select banks and RBI branches.
What is causing this delay? Read all about it here!
In context:
New 200-rupee notes will come late to ATMs
24 Aug 2017

RBI to issue Rs. 200 banknote on 25th Aug
The Reserve Bank of India (RBI) said in a statement that it's releasing the first-ever Rs. 200 denomination banknote on 25th Aug.
The note, belonging to the Mahatma Gandhi (New) Series, is aimed at addressing the ongoing shortfall of small currency denomination notes and reduce the post-demonetization burden on the Rs. 100 note.
26 Aug 2017

Why can't you get new 200-rupee notes from ATMs yet?
Love India news?


Stay updated with the latest happenings.
The new 200 rupee notes

The new Rs. 200 note is of the size 66 mm X 146 mm. Its base is bright yellow in color. Along with RBI governor Urjit Patel's signature, the note bears the Swachh Bharat logo and anti-counterfeiting features, and has the Sanchi Stupa on reverse side.
Reasons

What is causing the delay?
ATM providers haven't yet received the dimensions of the new 200-rupee notes.
Providers will now have to test the note for parameters that need to be known for reconfiguring the cassettes.
In a bid to run the machines in full capacity, the providers would further have to ensure that the new notes aren't short in supply; this can be slightly time consuming.
How do ATMs work?

Cassettes are small removable boxes that hold notes in ATMs. Each ATM has around 3-4 cassettes that can dispense notes of different dimensions including Rs. 100, Rs. 500, Rs. 2000. Each cassette further holds around 2500 notes.