Dec 31 deadline for mandatory Aadhaar for social benefits: Centre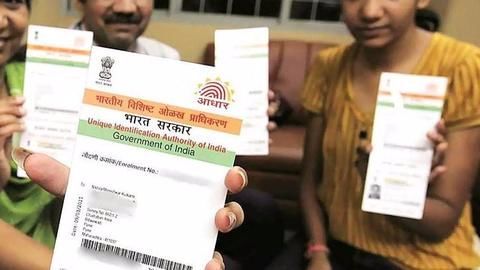 The Centre has told the SC it will extend the deadline to mandatorily produce Aadhaar for social benefits till December 31.
A case is ongoing in the apex court on whether Aadhaar can be made compulsory for welfare schemes. It is one of the many petitions challenging mandatory Aadhaar.
The course of the hearing will possibly change due to the recent ruling on privacy.
In context
Aadhaar mandatory for availing social benefits
War
The SC-Centre face-off over Aadhaar
The Centre has consistently flouted SC guidelines, according to which Aadhaar has to be "purely voluntary" and cannot be made mandatory.
Despite this, the Centre has expanded its scope, making it compulsory for more and more schemes, including for I-T returns, provident fund, student scholarships in schools, cooking gas for BPL families and more.
Privacy
The case on right to privacy was an offshoot
While the SC heard arguments on mandatory Aadhaar, a question came up on whether privacy is a fundamental right.
One argument against mandatory Aadhaar was that it breached privacy and made personal data vulnerable.
On August 24, the SC ruled that the right to privacy is a fundamental right. "Right to Privacy is intrinsic to the Right to Life," it observed.
Love India news?
Stay updated with the latest happenings.
Notify Me
Case
So what's the status of the hearing on mandatory Aadhaar?
The privacy ruling didn't have a direct impact on Aadhaar. The case on whether Aadhaar can be made mandatory will now go to a five-judge bench. However, the way arguments unfold will be impacted by this verdict.
The court has said it will hear Aadhaar-related petitions in the first week of November.