SC tells WhatsApp to give details of user-data it shares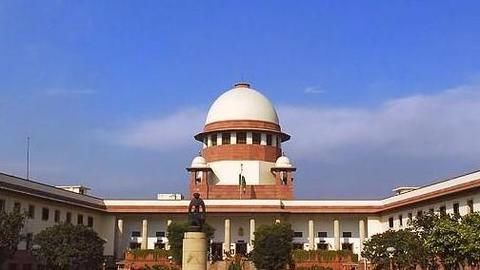 The Supreme Court was informed by the messaging platform WhatsApp, that it did not share any user data with third parties other than a user's phone number, device details, device registration number and 'last seen' (on WhatsApp).
Meanwhile additional solicitor general, Tushar Mehta appearing for the Centre said that the government is developing a data protection law to tackle these issues comprehensively.
Here's more.
In context
WhatsApp under scrutiny for privacy violation
Judge
What took place?
Chief Justice Dipak Misra-headed five-judge constitution bench didn't pass a judgment. however, it did ask WhatsApp to submit an affidavit, within four weeks, specifying what user data it has shared with third parties and other entities, so far.
Until the data protection law is effective, the counsel for petitioners asked the firm be restrained from sharing any details, highlighting the complications of sharing metadata.
Notification
Why was this done?
WhatsApp had sent out a notification to its users on 25 August 2016, asking them to accept the recent changes, which were made in its terms and conditions.
As expected, several users agreed to it without going through the changes. Thus, they unknowingly ended up giving WhatsApp the right to send their data to its parent company Facebook for commercial use.
Love India news?
Stay updated with the latest happenings.
Notify Me
Facebook
What will be done about it?
This new privacy policy of WhatsApp allows the company to share the users' information with Facebook and all its group companies, so that this information can be used for advertising and marketing purposes.
The five-judge bench would decide if this case is related to privacy and if WhatsApp's user data sharing policy violates an Indian user's right to privacy.
Privacy
The right to privacy
Privacy has been recognized as a fundamental right by a nine-judge constitution bench on August 24. After this, the debate over sharing of user data has gained significant momentum.
The ruling recognized informational privacy as one of the aspects of the right to privacy. This has brought the dangers of information sharing via various technological means on the forefront.