Kerala priest released from IS captivity in Yemen meets Modi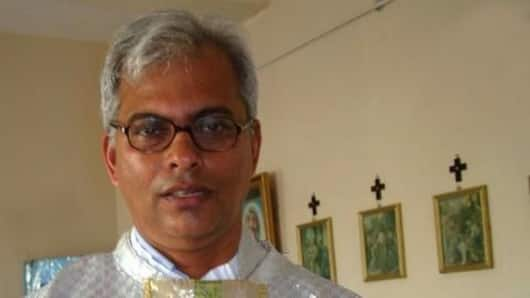 Father Tom Uzhunnalil met PM Narendra Modi and External Affairs Minister Sushma Swaraj and thanked them for their support.
Father Uzhunnalil was recently released after being held in captivity by IS in Yemen for over one-and-a-half years.
He said his captors fed him and never physically harmed him, and that he prayed for them.
He said Modi "was happy that I was freed."
In context
Kerala priest abducted by IS from Yemen rescued