Muzaffarnagar: 16-year-old allegedly kidnapped at gunpoint, gang-raped for 10 days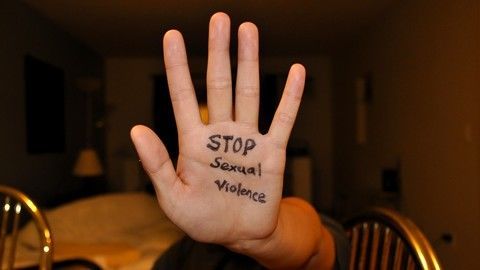 Four youths in UP's Muzaffarnagar allegedly abducted a 16-year-old girl at gunpoint, held her captive for 10 days and gang-raped her repeatedly.
Akram, Aslam, Ayyub and Salim also forced her to eat meat and pressurized her to change her religion, the victim alleged.
They set her free after threatening her not to tell anyone. But she told her parents who lodged a police complaint.
In context
UP: 16-year-old kidnapped, gang-raped, forced to eat meat
Details
What happened?
The victim has said that she was waiting for a bus to Muzaffarnagar on September 6, when these men offered her a lift.
Since she knew them, she accepted. But after she got in, they pointed a gun at her and blindfolded her.
For the next 10 days, they took her to different places and raped her. They let her go on September 16.
What's going on now?
A case has been lodged against the four accused under the Protection of Children from Sexual Offences Act and relevant sections of the IPC. Search is on to nab them. Local leaders have demanded their immediate arrest.