Python trains: India's efficient, cost-effective answer to ferrying of goods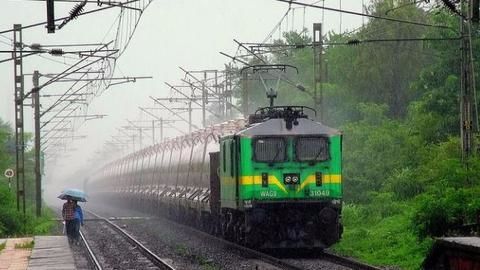 Several Pythons and Anacondas are slithering across India, ferrying goods everyday, making long-distance transportation efficient and cost effective.
Operational since April 2011, these long-haul freight trains were created to ease congestion on railway tracks.
About 15 to 25 such trains run across the nation daily. The government aims to step up their number to 50 by April 2018.
In context
All about India's Python freight trains
Central railways' long-haul freight trains are called Maruti
The North Central railways call their long freight trains Python, Western railways Anaconda, and Central railways have named theirs Maruti. Their drivers need to be highly trained as a slight mismatch in operation can lead to the trains getting disjointed.
Details
A solution to high freight traffic demands and operation costs
These trains were the primary focus of the railways' passenger and freight sector action plan for 2017-18.
These non-stop trains are named after reptiles because they look like long snakes crawling on the railway tracks. Formed by joining two trains, they are 1.4 kilometres long with about 118 wagons.
They aim to meet freight traffic demands and cut down the per-unit operation cost.
Love India news?
Stay updated with the latest happenings.
Notify Me
Newer services, additional revenue
The introduction of Python trains has given Indian railways the room to experiment with newer services. The Central Railways has run 1,222 special trains so far this year, earning a revenue of Rs. 41.57 crore.