India
2015: An eventful year after all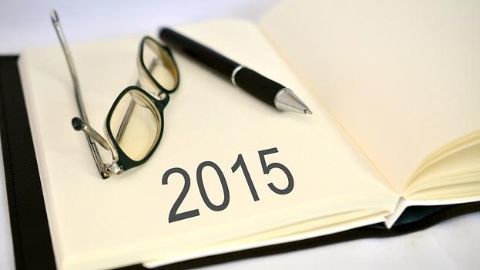 The year 2015 kept India on its toes as we saw the year begin with US President's Republic Day visit and saw the year end with PM Modi's impromptu visit to Pakistan signalling a thaw in Indo-Pak relations.
The year also saw the demise of APJ Abdul Kalam and the rise of Sania Mirza and Saina Nehwal to reach their respective games' number-one positions.
In context:
2015 Report Card: How did India do?
AAP

AAP's epic gain and internal loss
In February, the Aam Aadmi Party won the Delhi Assembly Election, making a mockery of the result by securing 67 out of the 70 seats.
However, its shiny victory was followed by a not so glorious internal rift between the party's top leadership.
The rift led to leaders Prashant Bhushan, Yogendra Yadav, Amit Jha and Anand Kumar being ousted from the AAP party.
Swine flu catches India unprepared

India witnessed an alarming number of deaths because of swine flu, the toll reaching 585. "Rajasthan, Gujarat, Madhya Pradesh and Maharashtra were the worst-affected with reported death tolls at 165, 144, 76 and 58 respectively".
Love India news?


Stay updated with the latest happenings.
Intolerance Debate

Of beef ban, lynching and 'intolerance debate'
On 4 March 2015, President Mukherjee gave his assent to the Maharashtra Animal Preservation (Amendment) Bill 1995, thereby banning beef in Maharashtra.
The beef ban led to the death of UP's Mohammad Akhlaq who was lynched by a mob over rumours that his family had consumed beef.
Aamir Khan got embroiled in the 'intolerance debate' when he said he was considering relocating from India.
Verdicts

Historical judgements that shook the nation
2015 saw some of the most nerve-wracking judgements such as the 24 March SC-verdict that knocked down Section 66A of the Information-Technology Act 2000.
The acquittal of TN CM Jayalalitha on 11 May in the Disproportionate Assets case made instant headlines.
Salman Khan was acquitted in the 2002 hit-and-run case and his 5-year jail term cancelled because of lack of evidence on 10 December.
First Yoga Day celebrated

The first International Yoga Day was observed on 21 June 2015.
Yakub Menon hanged in Nagpur

Yakub Abdul Razak Memon was hanged on 30 July 2015 at the Nagpur Central Jail for his involvement in the 1993 Bombay bombings. He had been convicted by Special Terrorist and Disruptive Activities court on 27 July 2007.
Love India news?


Stay updated with the latest happenings.
Vyapam

Vyapam scam jolts India
In July, the Vyapam scam that unfolded in MP relating to the MPPEB, MPPMT (pre-medical test) and Medical Council of India impersonation racket shook the entire nation.
At least 40 people associated with the Vyapam case died under baffling circumstances in the 3 year course of police investigation.
The involvement of MP's top brass leadership led to a massive public outcry.
Award

'Award Wapasi': Of literary awards and their return
The death of an imminent Kannada writer Dr MM Kalburgi for his views on idol worship and Hindu rituals led to the 'award wapasi' phenomenon.
Beginning with renowned Hindi writer Udai Prakash returning his Sahitya Akademi award, other writers like Nayantara Sahgal and Ashok Vajpeyi followed suit to protest against intolerance.
Authors like Salaman Rushdie and Arundhati Roy came forward to support the cause.
Chennai

Floods come to haunt Chennai
In December, the northeast monsoons brought in unprecedented heavy rainfall in Chennai breaking a century-old record with the total rainfall in the city measuring 119.73 centimetres.
The city was crippled due to the rain and army had to be deployed.
The floods claimed 400 lives, leaving thousands of people homeless.
The country saw relief pouring in from all parts to help those affected.
31 Dec 2015

2015: An eventful year after all