Gandhi's assassination, 'one of history's biggest cover-ups', to be re-probed?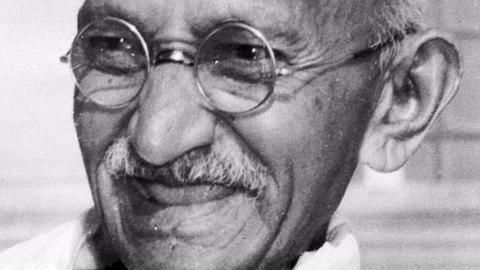 The SC has appointed senior advocate Amarendra Sharan as amicus curiae to assist the apex court on a petition that seeks re-opening of the probe on Mahatma Gandhi's assassination.
According to Mumbai-based researcher Pankaj Phadnis, the murder is one of history's "biggest cover-ups".
Though the SC initially said the matter had been decided years ago, it told Sharan its opinion wasn't binding on him.
In context
Will Mahatma Gandhi's assassination case be re-opened?
Profile
What is the widely-accepted theory about Gandhi's assassination?
Gandhi was born in Porbandar, Gujarat, on October 2, 1869. The most prominent leader of the freedom struggle led India to independence through non-violence and civil disobedience.
He inspired civil rights leaders across the world including Martin Luther King and Nelson Mandela.
According to common belief, Gandhi was shot dead in New Delhi on January 30, 1948, by Nathuram Godse, a Hindu nationalist.
Allegations
What doubts have been raised?
Phadnis questioned the 'three bullet theory' that various courts relied on to convict Godse.
He alleged the JL Kapur Commission of Inquiry of 1966 wasn't able to unearth the complete conspiracy behind the assassination.
He added though the SC was supposed to look into the convicts' plea, it had never done so since it didn't exist till 1950; Godse was hanged in November'49.
Love India news?
Stay updated with the latest happenings.
Notify Me
Law
What does the judiciary feel?
Phadnis's petition was earlier rejected by the Bombay HC, post which he challenged its decision.
However, the apex court asked him whether he was aware of the law of limitation, and whether the alleged third party involved was even alive today to face trial.
However, it has given time to Phadnis to submit relevant documents. The matter will be heard on October 30.