Delhi: Jaipur woman launches "indefinite strike" to marry PM Modi!
India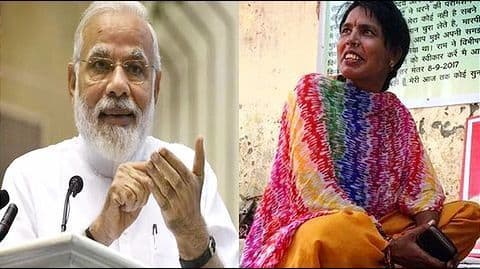 In a bizarre protest, a woman from Rajasthan's Jaipur launched a sit-in at Delhi's Jantar Mantar to marry PM Narendra Modi.
40-year-old Om Shanti Sharma is on an "indefinite strike" since 8 September. She has a 20-year-old daughter from a previous marriage.
Clarifying that her mental condition is "perfectly fine", Shanti said she wants to serve Modi as he is all alone!
Read more!
Quote
Modi needs someone to take care of him: Shanti
Shanti said: "I read in newspapers that the PM is transforming India. As his wife doesn't stay with him, he needs somebody to take care of him." She even alleged that she has written several marriage proposals to PM Modi in the past.
Details
Shanti isn't worried about her future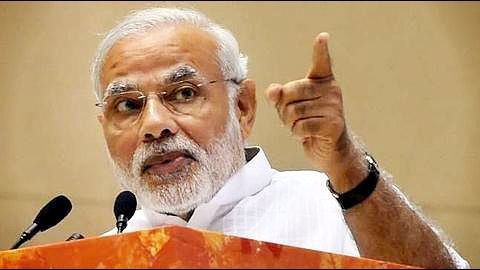 Shanti is sitting in a small shed at Jantar Mantar.
Saying that she knows what people think of her, she added, "When people hear about this, they often laugh at me."
Shanti isn't worried about her future as she claimed she has "a lot of money and land in Jaipur."
She said she wants to sell some land and buy PM Modi some gifts.
Quote
Shanti refused a lot of marriage proposals
Om Shanti Sharma stated: "I was married earlier, but the relation didn't last long. I am alone since past many years. I refused a lot of marriage proposals, and now I am here to marry Narendra Modi."
Respect for Modi
PM Modi needs help; He is alone like me: Shanti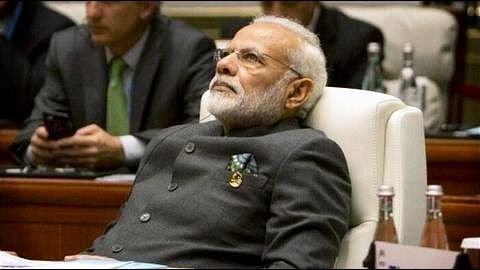 When asked why she launched a sit-in, Shanti said people would not otherwise allow her to meet PM Modi.
Shanti added that she wants to marry Modi not because she has a thing for him but because she respects him.
Shanti said she had been taught to respect elders and help them in their work, adding, "I want to do my bit and help."
Jantar Mantar
Ready to face batons, won't leave this place: Shanti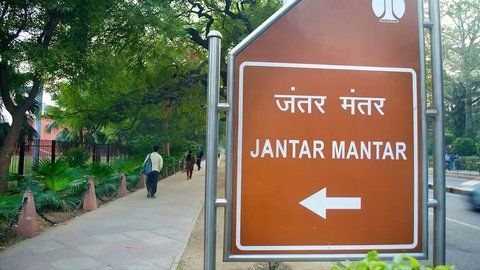 Shanti uses the public toilet at Jantar Mantar and eats at gurudwaras/temples while continuing her sit-in to marry PM Modi.
She is worried about National Green Tribunal's order to shift protest venue; she doesn't know what to do if she is removed from Jantar Mantar.
However, she added, "I will remain on a sit-in till the time Modi Ji comes to meet me."