India
Govt to introduce DBT for Kerosene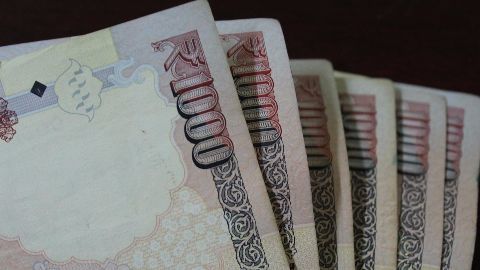 After the success of paying subsidy to LPG users in their bank accounts, the government will from April 1 roll out a similar program for kerosene.
States will be given cash incentive of 75% of subsidy savings during the first two years, 50% in the third year and 25% in the fourth year.
Sources said state governments will be consulted before implementing the scheme.
In context:
The Direct Benefits Transfer scheme
UPA

When was the DBT originally rolled out?
The original DBT scheme was launched by the previous United Progressive Alliance (UPA) government by enabling cash transfer through linking of bank accounts with Aadhar numbers.
However, when the SC observed that Aadhar cards cannot be used as proof of citizenship in 2013, the scheme was discontinued.
The NDA government had restarted DBT in 54 districts in mid-November of 2014, making Aadhar cards noncompulsory.
The Direct Benefits Transfer scheme of the NDA Government aimed to facilitate cash subsidy to LPG consumers.
Consumers are required to purchase the LPG from dealerships and retail outlets at direct market prices, and link their Aadhar card or LPG number to their bank accounts.
The difference in market price and subsidized prices will then be transferred directly to the consumers bank account.
Love India news?


Stay updated with the latest happenings.
Fake connections and real benefits

According to the Ministry of Petroleum and Natural gas, one in 14 LPG connections in India is duplicate. In March 2015, there were 12.3 million "duplicate" connections of fake consumers across India.
LPG

Was the DBT scheme for LPG successful?
As of December 2015, Rs.40,000 crore has been transferred to the accounts of the beneficiaries under the DBT.
Till November 2015, at least 15 crore LPG users benefited from the DBT also known as Pratyaksh Hastantarit Labh (PAHAL).
The highlight of the success of the DBT was in December 2014, when it was accorded the Guinness record for world's largest direct benefit transfer scheme.
3 Jan 2015

Govt to introduce DBT for Kerosene
Where will the kerosene DBT scheme be implemented?

The DBT scheme for kerosene would initially be rolled out from April 1 in eight states, including Chhattisgarh, Haryana, Himachal Pradesh, Jharkhand, Madhya Pradesh, Maharashtra, Punjab and Rajasthan.
Love India news?


Stay updated with the latest happenings.
Success

Govt saves Rs.21,000 crore in LPG subsidy
Oil Minister Dharmendra Pradhan said that the government saved over Rs.21,000 crore through transferring LPG subsidy benefits directly to consumers bank accounts.
As on 1 April, 2015, there were 18.19 crore registered LPG consumers and 14.85 crore active consumers implying a gap of 3.34 crore which were fake or inactive accounts.
By eliminating the duplicate connections, the government was able to make huge savings.
Huge savings thanks to DBT

In MGNREGS, a saving of Rs.3,000 crore was estimated in 2015-16, while Rs.10,000 cr was saved by deleting 1.6 crore bogus ration cards. DBT also helped to remove 1.5 lakh duplicate pensioners in the National Social Assistance Programme.
11 May 2016

Modi seeks monitoring of DBT extension trials
Hailing the success of DBT for LPG and MGNREGS, PM Modi has asked for strict monitoring of DBT extensions to kerosene and fertilizers
Modi said that the good results of the DBT scheme will act as a "pull factor" to states who would then seek to replicate the schemes successes.
Trials will be conducted in 11 states for kerosene and 20 states for fertilizers.
13 May 2016

Fertilizer DBT to start from October
The Direct Benefits Transfer scheme for fertilizers will roll out from October 2016.
The subsidy will be rolled out on a pilot basis from 16 districts, coinciding with the start of the Rabi crops sowing season.
Districts where Aadhar, Jan Dhan and banking through ATM is more will be selected.
​Fertilizer subsidy has been estimated at Rs.70,000 crore for the current fiscal year.
30 May 2016

Govt saves Rs.36,500 crores through DBT
Senior PMO officials said that it was decided at a review meeting chaired by the Prime Minister on 9 May that the government would use the projected savings from the DBT scheme for its 2019 election campaign.
The government also announced that Rs.36,500 crore had been saved due the DBT scheme since 2014.
This was in the form of elimination of duplicate accounts.
2 Jun 2016

Link DBT to Aadhaar by 31 Dec: Modi
Prime Minister Narendra Modi has ordered the Central ministries and departments which run welfare schemes to link the DBT to the Aadhaar scheme.
The Cabinet secretariat sent a letter to all ministries directing them to do so by 31 December, 2016.
It has also directed all the concerned ministries to create internal DBT cells by 30 June, 2016.