Woman can stay at matrimonial-home not owned by husband: HC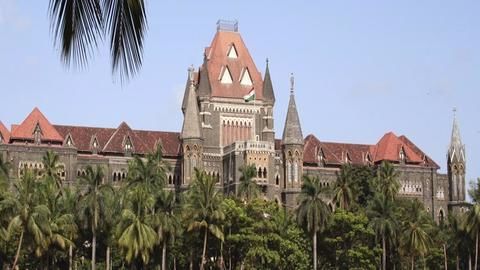 In a significant order, the Bombay HC stated a woman has the right to live in her matrimonial home/shared-household even if it doesn't belong to or is owned by her husband, pending divorce proceedings.
Relying on the Protection of Women from Domestic Violence Act, HC directed a man not to "dispossess" his wife till the disposal of his divorce plea by Family Court.
Read more!
In context
Cannot dispossess woman from matrimonial-home: HC
Plea in Family Court
The man had filed a petition in Mumbai's Family Court to either declare his marriage a "nullity" as his wife didn't divorce her first husband or grant him a divorce. He claimed his wife "barged" into the flat owned by his father in Mumbai's Mulund.
Sep'14
Wife cannot stay in father-in-law's flat: Family Court
Initially, in Sep'14, Family Court ordered status quo, but later lifted it in May'17.
It noted the Mulund flat exclusively belonged to the man's father while the petitioner himself lived separately in Navi Mumbai.
It said as there was no proof that the petitioner has "interest or title in the property" with his father, the wife has no right to stay in the house.
Love India news?
Stay updated with the latest happenings.
Notify Me
Details
Woman thrown out by in-laws; appeals in HC
The wife approached the Bombay HC, claiming she was "thrown out" of the house.
The woman's advocate argued the property may belong to the father-in-law, but she is entitled to live there as it is her matrimonial home, adding she cannot be "dispossessed" or "restrained" from entering the flat.
The husband's lawyer argued she can reside in her husband's house and not his relatives'.
Act
HC restores Family Court's status quo order
Bombay HC Justice Shalini Phansalkar-Joshi said the Domestic Violence Act secures a woman's right to live in her matrimonial household.
She said until the dispute arose, the couple lived in Mulund flat, which makes it the wife's shared household.
The judge noted there was no proof to show the husband lives separately, adding the court "cannot fall victim" to the husband's tricks and ploys.
Justice Shalini Phansalkar-Joshi's statement
The judge said the Family Court "straightaway vacated" status quo order without considering several aspects, especially DV Act provisions. She added, "The impugned order, therefore, passed by the Family Court cannot be called as just, legal, and correct. Hence it needs to be set aside."