India
This new year, Mumbai to get its first AC local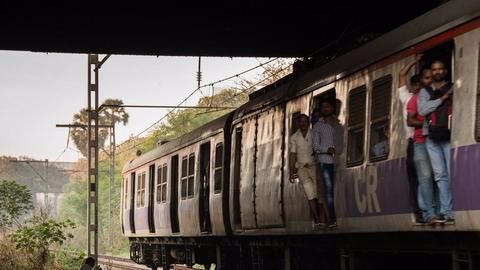 This new year, Mumbai is going to get as a gift its first AC local train. They have already been "tried and tested", Railway Minister Piyush Goyal said.
It was to launch this month, but operation issues delayed the schedule.
That's not all. There will be 370 new escalators at crowded stations, but this will take three-four years.
Read on to know all details.
In context:
Railways announces new features, especially for Mumbai
26 Oct 2017

This new year, Mumbai to get its first AC local
Details

What has the Railways planned for the new trains?
Initially, the new AC train will have seven runs daily on the Western Line. Nine EMU AC rakes have been acquired already.
One rake would have a seating capacity of 1,028. Apart from these, 4,946 people can stand.
Fares will be about 1.5 times the current cost of first-class tickets.
Mumbai's local trains carry over 65L passengers daily; the Western Line accounts for 35L.
Love India news?


Stay updated with the latest happenings.
Plans

More facilities in consideration for trains, stations across the country
Goyal announced more new facilities being considered for the Railways across India: 3,000 new escalators at stations; elevated train services in Delhi, Mumbai and Bengaluru; and a new train timetable from November.
He hinted at ending flexi fare: he mentioned a new Delhi-Mumbai Special Rajdhani that runs thrice a week and has no flexi fare.
He also said safety should be prioritized over speed.
Bureaucracy

To achieve its goals, Railways launched an overhaul of bureaucracy
To achieve its goals faster, the Railways has launched a restructuring of the bureaucracy involving delegation of powers to field officers, downsizing of the board, and merging of departments.
Such steps had led to launch of the Special Rajdhani in record time, Goyal said. ADRM posts will now be increased to four in Western and Central Railways, and in all divisions across the country.