Take a Cowfie! Unique idea to raise awareness against cow-slaughter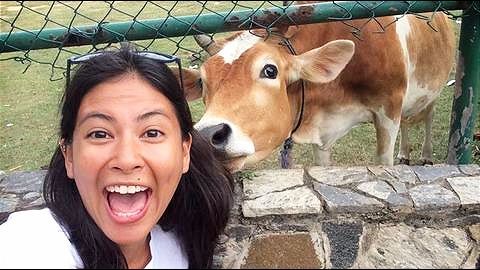 Taking selfies has reached a new level thanks to an NGO in Kolkata that came up with the "Selfie with a Cow" or "Cowfie" contest.
NGO "Go Seva Pariwar" is organizing it to create awareness about the importance of the cow and the need for its protection.
The NGO received "very good" response so far. Cowfie contest is open until 31 December.
Know more!
In context
Kolkata NGO's "Selfie with a Cow" contest
What does its official have to say?
Go Seva Pariwar official, Abishekh Pratap Singh, said: "Cow protection should not be mixed with religion or politics. The contest and the campaign will educate people on the economic and medicinal benefits the cow has and how to raise awareness against cow slaughter."
Love India news?
Stay updated with the latest happenings.
Notify Me
About
Receiving good response from the youth: Singh
Singh claimed "Cowfie" contest is receiving a good response, especially from youngsters.
This comes at a time when the issue of protecting the cow and the campaign against its slaughter has become a huge political issue.
He added people should understand that every product from the cow, its milk, urine, or dung, has some use and scientific value so, cows need to be protected.
Participation
Click and post selfie with a cow
Go Seva Pariwar said those interested in participating in the contest need to install "Go Seva Pariwar" app on their smartphones and upload a Cowfie with their contact details.
Participants can post their Cowfies till 31 December; winners will be declared on 21 January.
The NGO had conducted a similar contest in 2015, in which nearly 700 people had taken part.