Nine coastal districts in TN including Chennai face heavy rainfall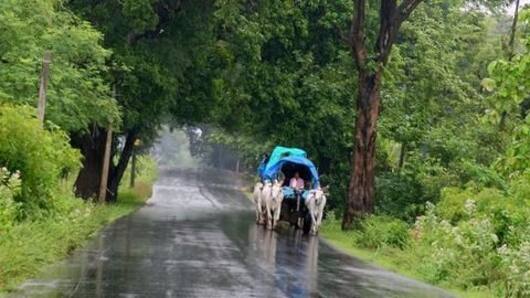 The IMD has predicted heavy to very heavy rainfall for Chennai and eight other coastal districts in the next 24 hours.
Many regions of Tamil Nadu and Puducherry will get at least moderate rainfall.
Showers have lashed Chennai since last night. They intensified this morning.
Weathermen say rains are expected to continue for the next five days.
In context
Nine TN districts brace for heavy rainfall
Details
Heavy showers to be triggered by cyclonic circulation
Area cyclone warning centre director S Balachandran said the rainfall would be triggered by an upper air cyclonic circulation over the Bay of Bengal off the Sri Lanka coast.
As a result, coastal districts like Chennai, Cuddalore, Kancheepuram, Nagapattinam, Ramanathapuram, Thanjavur, Thiruvallur and Tiruvarur will get heavy to very heavy rains.
Some interior districts would witness downpour too.