India
SC questions Centre on ventilators for terminal patients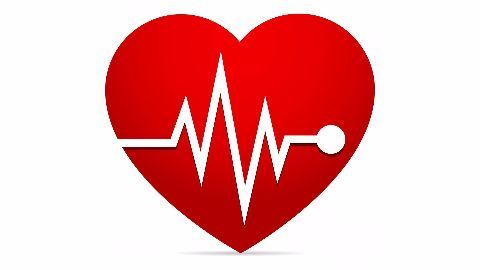 The debate over the complex and emotional passive euthanasia issue once again came to the forefront with SC asking the Centre about the use of ventilators for terminally ill patients.
The Constitutional Bench was of the view that ventilation can be torturous and financially draining, and against patient's will.
The Bench sought the Centre's opinion in order to take a fresh take on euthanasia.
In context:
The progress of the euthanasia debate in India
Introduction

What is euthanasia?
Euthanasia is an act of deliberate intervention to end someone's life to relieve suffering. Depending on circumstances, it can also be seen as manslaughter and so, it is illegal in many countries.
Netherlands was the first country to legalise euthanasia in April 2002. Belgium, Germany and Switzerland were next to follow.
In India, passive euthanasia is still a matter of debate.
Active and passive euthanasia

Active euthanasia is when the doctor or a third person ends the patient's life by taking lethal steps, whereas passive euthanasia is when the doctor lets the patient die by withdrawing treatment. Morally, it is the difference between killing and letting die.
7 Mar 2011

Supreme Court allows passive euthanasia after long debate
Supreme Court in a path-breaking judgment allowed the practice of passive euthanasia but rejected active euthanasia with the use of lethal substances.
The bench of judges including Markand Katju and Gyan Sadhu Mishra ruled out guidelines overlooking Shanbaug's medical situation on whether passive euthanasia should be allowed or not.
There was an uproar among different faith experts condemning SC's decision on euthanasia.
Aruna Shanbaug: The face of Indian euthanasia debate

Aruna Shanbaug was a young nurse who was raped and gagged with a dog chain in 1973. For forty-two years, she lived as a comatose patient under ventilation in an almost vegetative state under the care of KEM hospital.
21 Jul 2014

Euthanasia debate rekindles the right to die scheme
The then Health Minister Harsh Vardhan demanded a debate on euthanasia, asking paradigms like cultural attitudes, nation's interest and patient's rights to be considered for ruling out the right legalisation.
Supreme Court reopened the debate and sought the states' views on the execution of the 'living will' of the patient after examining their medical conditions or should they remain in vegetative state.
23 May 2015

The centre of every euthanasia debate dies
The face of Indian euthanasia debate, Aruna Shanbaug, died after battling for forty-two years in a barely alive state.
Pinky Virani, a journalist, applied for her euthanasia in 2010, after which the major decision of the Supreme Court on the allowance of passive euthanasia was declared.
But the hospital staff fought against the stopping of Shanbaug's treatment and wanted a natural death for her.
15 Jan 2016

Constitution bench sits to decide on euthanasia
A Constitution Bench set by the Supreme Court comprising Justices Anil R Dave, Kurian Joseph, Shiva Kirti Singh, Adarsh Kumar Goel, and Rohinton Fali Nariman sat to solve the prevailing inconsistencies in euthanasia legalisation.
The Bench said that the March 2011 verdict on passive euthanasia was wrongly rendered.
It heard the PIL by NGO 'Common Cause' which emphasised on the 'living will' of patients.
16 Jan 2016

SC questions Centre on ventilators for terminal patients
30 Jan 2016

Government proffers law for passive euthanasia
The Centre on Directorate General of Health Services's (DGHS) recommendations has allowed the formulation of a law on passive euthanasia.
However, the Centre clarified that the DGHS had wanted certain changes in the draft bill.
The Centre will now wait for Supreme Court's judgement on the subject.
The committee, however, has not allowed the active euthanasia plea "since it has more potential for misuse."
16 Feb 2016

SC defers euthanasia ruling to Parliament
The Supreme Court said that Parliament should be the final judge to decide the legality of passive euthanasia in India.
A Constitution Bench, led by Justice Anil R. Dave, said it will wait till 20 July for the government or Parliament to finalize a law on passive euthanasia.
The bench further stated that, "Such issues are better decided by the people's court."
15 May 2016

Government's draft bill on 'Passive Euthanasia'
Center released a draft bill on 'passive euthanasia' according to which patients who are 16 years of age or above, can decide whether to continue their treatment or stop it.
The bill provides protection to patients and doctors from any liability for withholding or withdrawing medical treatment and states that palliative care (pain management) can continue.
The draft however has not recommended active euthanasia.
17 May 2016

Center seeks public opinion on Euthanasia draft bill
Centre sought public opinion on the 'passive euthanasia' draft bill which involves giving the right to patients to "withhold medical treatment or life support system for continuance of life".
Union health ministry put up the draft of Medical Treatment of Terminally Ill Patients (Protection of Patients and Medical Practitioners) Bill on its website.
It has sought comments from various stakeholders by June 19.