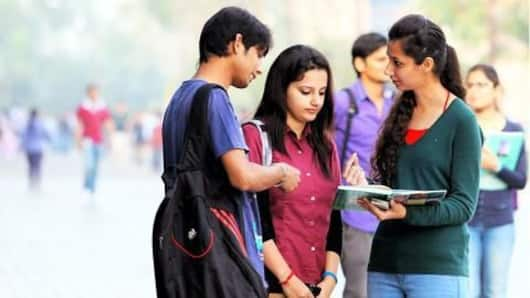 Delhi government to fund IAS, engineering coaching of SC/ST students
The Delhi government will fund the coaching of SC/ST students who want to pursue a career in civil services and engineering.
Aimed at bridging the cast divide, the move will be launched on November 26 by Delhi social welfare minister Rajendra Pal Gautam.
The initiative, which is to be implemented in December, will benefit about 1,000 students in the first phase.
No separate classroom for beneficiaries
The beneficiaries of the backward classes will be coached along with all the other students, as Gautam believes differential seating will defeat the scheme's core purpose of providing SC/ST students a level playing field.
The social welfare department will use the SC/ST development fund to finance the initiative, which has already been approved by the finance department and the Cabinet.
Government to soon meet coaching-centre heads to formulate selection criteria
Currently, aspirants of UPSC, medicine, engineering, SSC (staff selection commission), and group A and B government jobs will benefit from the move. Depending on the response and the need, other courses may soon be added.
Government officials will meet the heads of coaching centres to formulate criteria for selection of beneficiary students. The process will involve rounds of fact checking and filtering.