Demonetization plays cupid, inspires couple to have cashless wedding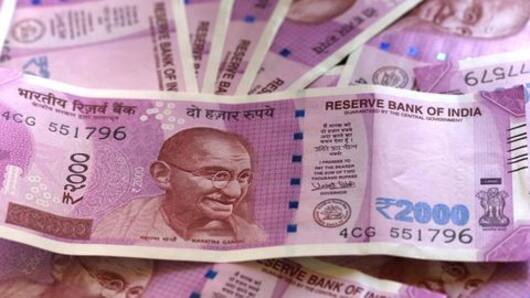 Despite it being an unwelcome struggle for most, demonetization has affected people's lives in several unexpected, unique ways.
As India looks back at what worked and what didn't since Prime Minister Narendra Modi announced the move a year ago, we bring you a story of how the note-ban played cupid and inspired a couple in Bihar to have a cashless wedding.
In context
Demonetization: Love while waiting in queue outside ATMs
Unlikely setting
The couple met while waiting to withdraw cash
According to a DNA report, Jai Singh and Richa met while standing in a queue outside an ATM waiting for their turn to withdraw cash.
Because of the cap on daily withdrawal, they visited the ATM booth daily and so started tp see each other almost every day.
They started talking and before they knew it, marriage propped up.
Details
Amid note-ban, a wedding without finery in ostentatious Bihar
To acknowledge demonetization's role in their coming together, Jai and Richa decided to have a cashless wedding, a feat difficult to achieve in Bihar, that's big on display of wealth.
Despite objections from friends and family, and problems in organizing the event, they got married in December 2016 in a religious dharamshala.
We wonder if PM Modi had anticipated such far-reaching effects of note-ban.