After banks' objection, UIDAI relaxes Aadhaar enrolment rules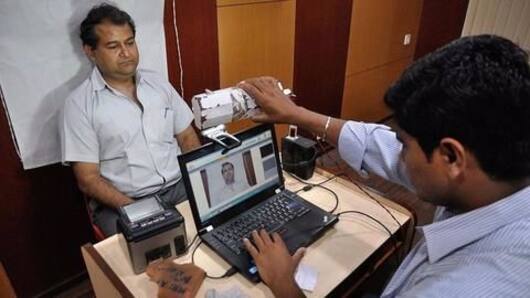 A month after the Indian Banks' Association (IBA) opposed UIDAI's directives to banks, Aadhaar's governing body has relaxed its policies a little.
In a recent notification, it has allowed banks to bring in third-party agencies for Aadhaar enrolment.
However, the process has to happen inside bank premises and a designated bank employee will have to supervise the process.
Read more about UIDAI's directives.
In context
UIDAI relaxes Aadhar enrolment rules for banks
UIDAI
What has the UIDAI been asking banks to do?
In July, the UIDAI asked banks to open Aadhar enrolment and updation centres in a tenth of their branches by August. The deadline was later extended to September.
In an October 7 directive, it asked them to remove private agencies and act as both the registrar and enrolment agency for centres inside bank branches.
The new deadline was October 31.
Why was it a problem for banks?
"Aadhar enrolment is not the primary role of banks," the IMA argued. Many banks had already roped in private agencies for the purpose. SBI had appointed 400 agencies. Now they would have had to allot existing staff for the process, thus hampering daily operations.
Love India news?
Stay updated with the latest happenings.
Notify Me
Order
What has changed for banks now?
The UIDAI has now allowed banks to rope in third-party agencies for enrolment, subject to conditions.
"The bank shall be required to engage one of its employees as supervisor-cum-verifier for every enrolment centre that will biometrically authenticate the enrolment done in the branches."
This will ensure fake account details don't enter the system.
The deadline for linking bank accounts to Aadhaar is December 31.