Drugs, and not, terror is the biggest threat to J&K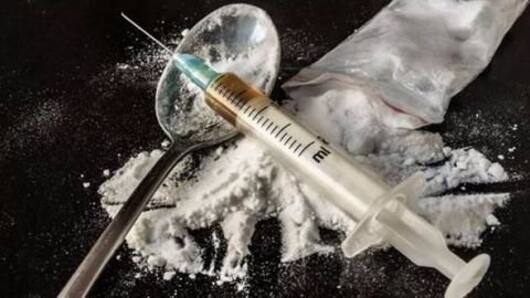 Usually in news for terrorist activities, conflict-torn Jammu and Kashmir is waging another, relatively-unknown battle against drug menace.
The J&K police seized 2109.25kg of addictive substances ranging from charas to poppy straw and brown sugar in 2016, reported DNA.
According to it, 37,010 intoxicating tablets and capsules, and 12,983 bottles of addictive syrup were also intercepted during this time.
Is J&K the next Punjab?
In context
In Kashmir, drugs a bigger threat than terrorism
Details
South Kashmir an emerging hub of contraband drugs
According to the report, in 2015-2016, 754 arrests were made over drug-related activities and 39 booked under the Public Safety Act, under which anyone can be jailed for up to two years without trial or bail.
Sixty drug peddlers have been arrested in Kulgam district in the last two months and over 712 kilos of contraband drugs seized in Pulwama district in September alone.
Production
Drug cultivation as popular as its distribution
Drugs are cultivated as widely as they are distributed in J&K.
According to the state excise department's latest data, in the last two years, the department has destroyed poppy crop spread over 5,736 kanal (20 kanal = 1 hectare), and bhang spread over 1,655 kanal.
While paddy cultivation fetches farmers at least Rs. 4,000/kanal, growing poppy earns them a minimum of Rs. 70,000/kanal.
Love India news?
Stay updated with the latest happenings.
Notify Me
Coping mechanism
Addiction an easy way to forget the pain of war
As per a 2008 United Nations International Drug Control Programme survey, there were 70,000 drug addicts in Kashmir. Of them, 4,000 were women.
According to experts, J&K's geographical location helps in making drugs easily available, which the police believe comes from Pakistan.
Intoxication also offers an easy escape to its people who are irreparably hurt by years of conflict and harsh living conditions.