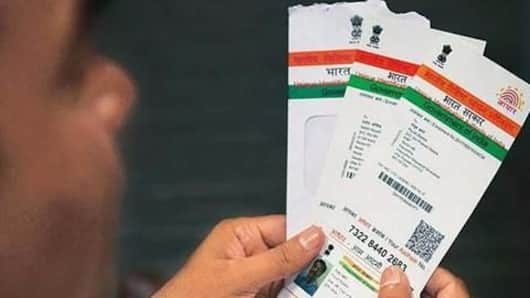 Over 200 govt websites have revealed people's Aadhaar details publicly
As the government further extends the scope of Aadhaar, the UIDAI has revealed alarming details.
In response to an RTI query, the UIDAI said over 200 government websites had breached privacy rules and publicly displayed details of Aadhaar beneficiaries.
The data was removed at the earliest, it added.
This might boost an ongoing case activists are fighting in the SC against mandatory Aadhaar.
The ongoing SC case against mandatory Aadhaar
Activists oppose mandatory Aadhaar with the argument that it breaches citizens' Right to privacy; there have been several instances when government websites have revealed personal data of thousands.
Another is security. How safe is the Aadhaar database from cyber attacks?
Moreover, there are concerns over reliability. Is there certainty that Aadhaar cards can't be forged?
Finally, are there enough checks to prevent possible misuse?
What does the Centre have to say about it?
On November 3, the Centre submitted a 113-page affidavit backing its stand. Aadhaar is mandatory for opening new bank accounts, it argued.
Contrary to reports, no starvation deaths had taken place due to Aadhaar, the Centre claimed.
Moreover, "there hasn't been any instance of hacking in UIDAI or any of its servers".
Earlier, the SC had validated its decision of mandatory Aadhaar-PAN linking.
Love India news?
Stay updated with the latest happenings.
Yes, notify Me
Movement of data in and out of UIDAI "controlled, monitored"
Now the UIDAI has said 210 government websites leaked details of Aadhaar beneficiaries.
"UIDAI has a well-designed, multi-layer approach robust security system in place" which is constantly being upgraded, it added.
Procedures were in place to "control and monitor movement of people/material/data in and out of UIDAI premises".
Security audits are conducted regularly.
The UIDAI insists Aadhaar details have never been revealed by UIDAI.