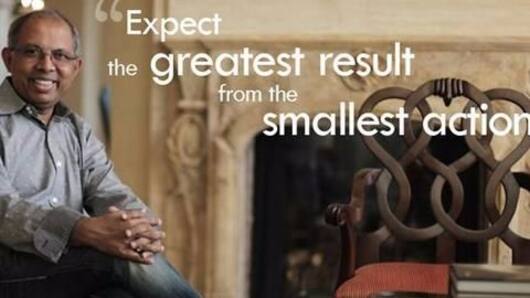 'Thought leader' Subir Chowdhury, IIT-KGP alumnus, among top 2017 thinkers
IIT-Kharagpur alumnus, bestselling author and CEO Subir Chowdury has been named among the world's top 50 thinkers for 2017 by the Thinkers50, a periodical international ranking of management thinkers.
Chowdhury has a long list of achievements, including setting up of the Subir Chowdhury School of Quality and Reliability at IIT-Kharagpur, a first-of-its-kind in India.
Here's more about the man and the honor.
This is the world's first-ever global ranking of management thinkers
The Thinkers50, reportedly the first global ranking of management thinkers, was founded by Stuart Crainer and Des Dearlove in 2001.
It is published every two years and recognizes "ideas that will make the world a better place". The goal is to "identify, rank and share leading management ideas of our age".
It has expanded its scope to video blogs, book publishing, podcasting and more.
Thought leader, bestselling Author, inspirational speaker
Chowdhury is the chairman and CEO of ASI Consulting Group, LLC. The "Quality Prophet" has penned 15 books including the bestseller "The Difference: When Good Enough Isn't Enough".
His articles have appeared in leading publications like Forbes, Business Insider and Fortune.
The "Subir Chowdhury: Quality is Everyone's Business" app provides information on how quality affects business and public policy at multiple levels.
Love India news?
Stay updated with the latest happenings.
Yes, notify me
Chowdhury helped establish India's first school on quality assurance
Credits:
The Subir Chowdhury School of Quality and Reliability is the first of its kind in India. It was born after academicians noticed engineering service providers in India do not offer quality assurance.
It aims to involve every student on campus so that quality assurance becomes an essential part of their training.
Chowdhury and IIT both donated $1mn each for the school.