Government appoints panel to explore triple talaq legislation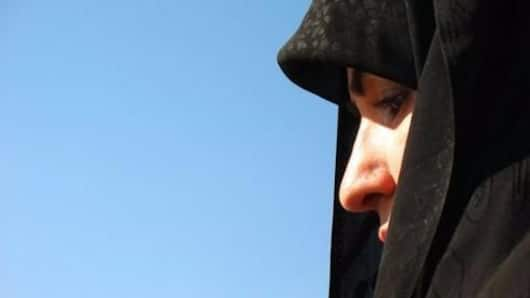 Three months after the SC put an end to the controversial Islamic practice of triple talaq, the government has set up a panel to bring a law to regulate it.
The apex court had given the government six months to get it done.
Despite the court suspending it back in August, cases are still reported now.
The absence of a law has hindered action.
In context
Govt explores laws to regulate triple talaq
About
What is triple talaq, and who practices it?
Triple talaq - instant divorce by uttering the word "talaq" (divorce) thrice at one go - is prevalent among Indian Muslim men following the Hanafi Islamic school of law; it is not universal.
Two years ago, the Bharatiya Muslim Mahila Andolan launched a campaign against it. Several other rights groups and activists then joined in.
Several cases of abuse of triple talaq law
Several cases have been reported of men blatantly abusing 'triple talaq'. Many women have been divorced instantly through phone, via text, and even on Facebook posts, for reasons as absurd as the woman giving birth to a girl child.
Love India news?
Stay updated with the latest happenings.
Notify Me
Ban
In the SC, one vote decided the matter
After several such complaints, when the matter reached the SC, triple talaq was banned by a 3:2 majority. While Justice Kurien Joseph said it goes against the Quran, Justices Rohington Nariman and UU Lalit termed it 'unconstitutional'.
Former CJI JS Khehar and Justice Abdul Nazeer differed, saying it "may be sinful", but is a part of Muslim personal law and hence a "fundamental right".
Cases
Triple talaq cases have continued unabated till now
However, alarming stories of husbands giving their wives triple talaq in pitiable conditions continued.
A man in UP's Meerut divorced his then-pregnant wife using the same provision hours after the ban; he *had allegedly started harassing her for dowry soon after the wedding.
Another in Rajkot physically abused his wife and divorced her when she was unconscious.
Similar complaints were made against an AMU professor.
Laws
Govt hopes to table relevant legislation in Parliament's winter session
As of now, in the absence of laws, a triple talaq victim can't expect help from Muslim clergies, and the police can't take any action as there are no punitive provisions.
The government-formed panel will now frame relevant legislation. The Centre hopes to bring it to Parliament's winter session.
If a law doesn't come within six months, the SC's injunction will continue.