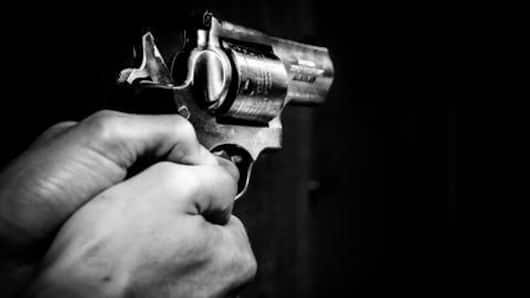 Kurukshetra man gets his three children murdered by brother
In a shockingly heinous incident, a Kurukshetra man got his three children, two sons and a daughter, killed by his cousin in Panchkula on Sunday.
The cousin, 26-year-old Jagdeep Malik, reportedly confessed to the crime on Tuesday and also gave away the children's father, Sonu Malik.
Police suspect Sonu's extramarital affair behind the killings. The children's mother, Suman, is still unaware of their death.
Jagdeep shot dead the three children inside Panchkula's Morni forest
Credits:
On Sunday morning, Jagdeep reportedly took the children Sameer (11), Simran (8), and Samar (3) to Panchkula's Morni forest on the pretext of taking them to Gita Jayanti Mahotsav in Kurukshetra.
After reaching a deserted spot, he raised the volume of his car's music system, took Sameer inside the forest and shot him dead. He did the same with the other two.
Sonu and Jagdeep fooled family, police, villagers for two days
Suman raised an alarm when the children didn't return home for lunch. The police were informed when the villagers couldn't trace the kids despite extensive search.
Sonu and Jagdeep also joined the police in their investigation. They went around looking for the kids in the same car that they used in killing them. Jagdeep even threatened police with protest if the kids weren't found.
Love India news?
Stay updated with the latest happenings.
Yes, notify me
Children's bodies recovered; Sonu, Jagdeep booked for murder
Based on suspicion and undisclosed clues, the police picked up Jagdeep and Sonu on Monday night for interrogation. Jagdeep reportedly gave in during the questioning.
The villagers also suspected Sonu's involvement as he seemed indifferent and was not as worried as a father of missing children should be.
The police recovered the children's bodies on Tuesday morning and booked the two men for murder.
Sonu wanted to marry another woman
Meanwhile, the children's grandfather Jeeta Malik told the police that Sonu wanted to marry another woman from Himachal Pradesh. The family had a huge argument about it 10 months ago.
Jeeta said he had counselled Sonu to stay in his marriage for the sake of his children.
The family lives in Kurukshetra's Sarsa village. Sonu runs a photo studio in Kaithal.