Delhi: Forged records, non-existent orders and a Rs. 600cr-land scam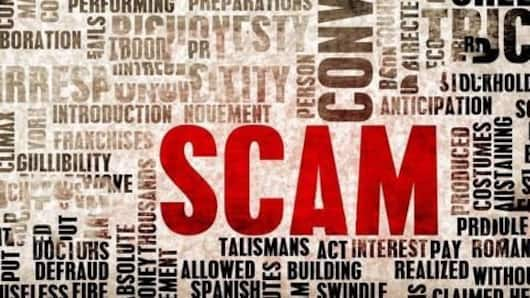 A massive land scam has come to light in the national capital. It has been found that Delhi officials forged court orders and land records to transfer at least 13 government plots to private individuals at prices as cheap as one-twentieth of their market rate.
The flagged 30 acres of government property is worth over Rs. 600cr.
The ongoings came to light last year.
In context
Massive land scam unearthed in Delhi
MO
How did the scam operate?
The modus-operandi was similar: officials altered khatauni and khasra girdawari (KG) records in the sub-divisional magistrate's books.
The Khatauni record shows a plot's ownership and transfer details. A KG is a bi-annual report of the revenue department verifying the land ownership and current usage.
Fake court orders were used to change records.
All plots belonged to gram sabhas and thus the Delhi government.
Case
How did it come to light?
The government's 2016 survey of property showed suspicious records for Plot 1354, a 2-acre plot in Asola worth over Rs. 40cr.
Khatuani records showed Mahesh as the owner under court order 144/RA/85 dated December'86.
According to sale deeds, Mahesh sold it to an Amritsar resident for Rs. 1.42cr in May'15, who then sold it to a Dwarka property dealer for Rs. 2cr in April'16.
Love India news?
Stay updated with the latest happenings.
Notify Me
Flaws
What did the government find suspicious?
There were several conflicting records: according to KG documents, Mahesh was the owner only from 2015, not from the court order dated 1986.
In fact, the additional district magistrate's office found court order 144/RA/85 (as mentioned in the plot's khatauni records) didn't even exist.
Mahesh couldn't deposit relevant documents either.
The government reclaimed the plot and suspended two officials involved.
The only physical map showing land distribution was found damaged
What complicated the matter was that a map in the sub-divisional magistrate's office in Saket, detailing distribution of land in Asola dating back to 1908, was found slashed. It was the only such record. Efforts are now on to map all gram sabha land.
Action
What is the government doing now?
After the first case, officers found similarly forged records of 12 more properties, of which two were sold.
In at least three cases, land in Asola was illegally sold at less than Rs. 1cr/acre, compared to the market rate of Rs. 20cr.
Officials say they are probing the matter and checking records for other properties. A report will be submitted to the L-G.