Amid executive-judiciary spar, Modi calls them 'part of same family'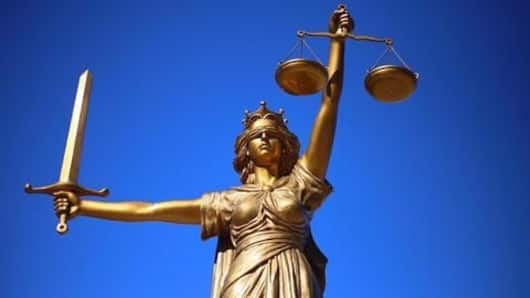 On Constitution Day, friction between the executive and the judiciary once again came on display as Law Minister Ravi Shankar Prasad addressed "judicial overreach" while CJI Dipak Misra talked about the importance of following the "constitutional religion".
President Ram Nath Kovind said none of the three democratic pillars should intrude into each other's domain, and PM Narendra Modi said all three must work together.
In context
The never-ending fight between judiciary and executive
Prasad
'Law-making should be left to those elected by the people'
Shankar began by reminding the judiciary of the importance of separation of powers between the legislative, executive and judiciary.
Talking about judicial overreach, he said law-making should be left to those elected by the people.
The judiciary's accountability, propriety and probity are as important as independence.
He added PILs cannot be made a "substitute for governance".
Prasad
'Fetters imposed on fundamental rights should be scrutinized thoroughly'
Responding to Prasad, Misra said no one wing of the three is supreme. "Supremacy of law and predominance of legal spirit" leads to good governance, he asserted.
"Fundamental rights of citizens have to be kept at the pinnacle. No right is absolute but the fetters imposed are to be scrutinized with studied caution."
He rejected allegations that PILs were being used to formulate policies.
Love India news?
Stay updated with the latest happenings.
Notify Me
Modi
'All three wings are part of one family'
Without referring to any wing, Modi said the legislative, executive and judiciary, all parts of the same family, should mutually strengthen each other.
All institutions should self-regulate and there should be a reliable system of checks and balances, he added.
"We don't have to prove anyone right or wrong. We know our strengths, we know our weaknesses," he said.