These are the documents you need under new passport rules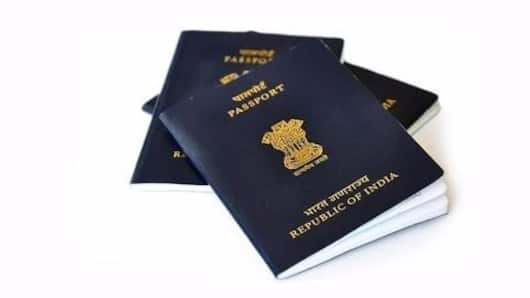 The government has been working on easing the passport application process. Earlier this year, it implemented new rules to that effect.
As a result, the process is more hassle-free now for single parents, divorced citizens, sadhus and sanyasis and other groups.
The number of annexes and the way they are to be submitted have also been eased.
Here's all you need to know.
In context
New passport rules ease the application process
Birth
Birth certificate no longer compulsory
Earlier, birth certificate was compulsory for everyone born after January 26, 1989.
Now applicants can submit transfer/school-leaving/matriculation certificates, driving license, voter ID, PAN card, Aadhaar, and even policy bonds issued by life insurance companies.
For government servants, a copy of the extract of their service record can be submitted. Retired government officials can produce their pay pension order attested by the department in-charge.
Families
Process changed to reflect changing relationship patterns
In case of families, names of both parents aren't compulsory, thus enabling single parents to apply for passports for their children.
In a significant change, the father's name isn't mandatory anymore.
Marriage/divorce certificates aren't necessary now. In case of divorce, the name of the former spouse needn't be mentioned.
Sadhus and sanyasis can now name their spiritual leaders in the application, instead of parents.
Love India news?
Stay updated with the latest happenings.
Notify Me
Children
Fewer hassles for non-biological children
Orphaned children who don't have any proof of birth can simply submit a declaration from the head of the orphanage or shelter home on an official letterhead.
For children born out of wedlock, the parent can submit Annexure C along with the application.
For children adopted domestically, the adoption deed needn't be submitted. Parents can just submit a written declaration confirming the adoption.
Annexes
Requirement in annexures and attestation cut down
The number of annexes has been reduced from 15 to nine: annexes A, C, D, E, J, and K have been removed while some have been merged.
They no longer need to be attested by officials either. One can just submit a self-declaration on plain paper.
For work-related urgent passports, one can submit a self-declaration if they can't get an NOC from their employer.