Amazon v/s Flipkart: Which company do students prefer for campus-recruitment?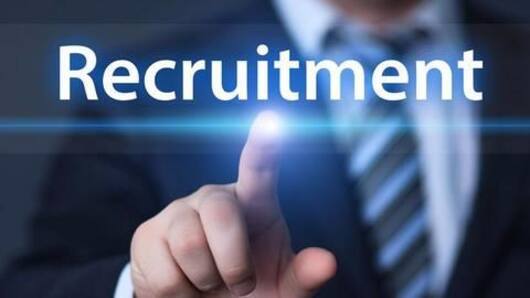 Amazon India and Flipkart are not only fighting for e-commerce sales but also for campus recruitment in the country.
Reports suggest that Amazon is pushing to become India's largest e-commerce recruiter and is ahead of the home-grown company, Flipkart in the race.
Amazon's recruitment increased 25% compared to last year while Flipkart's numbers are decreasing as it trails Amazon's India unit.
Here's more!
In context
Amazon India leads Flipkart in campus recruitments
Details
Students more interested in Amazon, shows placement data
Amazon said it is visiting over 50 engineering colleges and 40 B-Schools this year.
Flipkart, which stayed off IITs and IIMs in the last placement season (for the class of 2017), is back in colleges but its numbers are low.
Initial placement data at leading colleges suggests Amazon is leading Flipkart in salaries, intake, the variety of roles, and student interest as well.
Hiring appetite has grown: Amazon
An Amazon spokesperson stated: "Amazon's presence in India has grown significantly over the past few years and the hiring numbers are keeping pace accordingly. Hiring appetite has grown for tech as well as non-tech roles." However, the company didn't reveal any recruitment figures.
Love India news?
Stay updated with the latest happenings.
Notify Me
Why?
Students hesitating to opt for Flipkart: Placement team members
Flipkart's image was affected by delayed joining dates for recruits from the 2016 batch.
Amazon made 27 offers at IIM-Bangalore while Flipkart made only five during the summer placements.
Amazon made 14 offers at Birla Institute of Technology and Science Pilani, Goa, and Hyderabad campuses while compared to five by Flipkart.
Amazon offered Rs. 27.8lakh annual salary at BITS while Flipkart's was Rs. 23.8lakh.
Other factors should also be considered
RedSeer Consulting's CEO Anil Kumar said Amazon could give students options to move into global roles, which is an attraction. He stated: "From the growth perspective, the two companies' (Amazon, Flipkart) manpower requirements wouldn't be too different. Runway for students is much better at Amazon."
Reasons
Amazon has greater variety of roles than Flipkart
College officials say compared to Flipkart, Amazon has been offering more variety in roles with positions in departments like operations, product management, category management, sales, etc.
The American e-commerce company has been investing heavily in India since the launch of Amazon India in 2013.
Recently, the Jeff Bezos-owned global e-commerce giant invested Rs. 2,900 crore more in its Indian arm earlier in November.
Focus on internships
The Amazon spokesperson said: "We see growth across levels as per our talent requirements. Also, in our experience, interns do extremely well when they return to join us for full-time roles. Our focus will be to continue building on the internship pipeline, too."